Pass Microsoft MO-100 Exam in First Attempt Guaranteed!
Get 100% Latest Exam Questions, Accurate & Verified Answers!
30 Days Free Updates, Instant Download!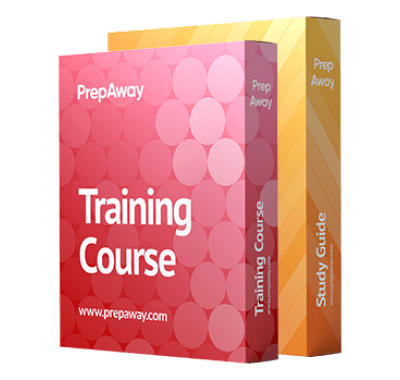 $3.82
PrepAway's Microsoft MO-100 Microsoft Word (Word and Word 2019) Practice Test Questions & Exam Dumps have helped Over a Million Students Worldwide To Succeed in their IT Certification Goals. Pass The Microsoft MO-100 Microsoft Word (Word and Word 2019) Exam With Provide Exam Dumps, Practice Test Questions & Answers from Prep Away. We offer Free ETE Files For Microsoft MO-100 Exam available completely free of cost as well as Premium File, Training Course & Study Guide. The Premium Products For Microsoft MO-100 Microsoft Word (Word and Word 2019) Exam Cover the Latest Exam Questions & 100% Correct Answers. Most of our Candidates commonly achieve Scores in the region of 90%+ and see over 80% of our questions in their Microsoft MO-100 exam.

About MO-100 Exam
The Microsoft MO-100 exam is the ideal way for students and IT professionals to validate their capabilities in using Microsoft Word. Passing this evaluation will show your peers and employers that you can create and maintain business correspondence or professional reports. By passing this Microsoft exam, you demonstrate that you have a deep understanding of the principal features and applications of Word 2019 and how to use it to complete related tasks efficiently. In addition, you earn the Microsoft Office Specialist: Word Associate (Word and Word 2019).
About The Microsoft Word MO-100 Exam
This is a 50 minutes long exam that contains 35 questions. The exam can be scheduled at the Certiport testing center, where you must choose the location and then select your exam and date. In addition, you will have to pay the enrollment fee of $100.
So, on the appointed day, this exam will measure your skills in creating and editing documents for given scenarios or their variety of purposes regarding report writing, multicolumn newsletters, résumés, and business correspondence. After completion of this evaluation, you will become a certified Microsoft Office Specialist in Word and Word 2019.
Exam Domains
If you aim to get a passing score on the first try, it will be important for you to know that this certification exam involves six domains you will be questioned on. In brief:
You will need to demonstrate your ability to navigate and manage documents, from formatting them to saving and sharing or dealing with any arising issues.
You also have to showcase you know how to format and insert text, paragraphs, as well as configure document sections.
You will be given tasks to create tables, modify and manage them. Your ability to create and modify lists from changing bullet characters to formatting paragraphs will be tested too.
You will find tasks as regards creating and managing reference elements such as footnotes, endnotes, insert citations, modify bibliography citation sources alongside managing tables of contents.
Your knowledge of formatting graphic elements will be tested by doing tasks related to inserting and formatting illustrations and text boxes.
Finally, the last section will require you to be competent in document collaboration management such as adding, reviewing, resolving any comments, and tracking changes in your document.
About The Microsoft Office Specialist: Word Associate (Word and Word 2019) Certification
As already noted above, this is an associate-level certification that validates your competency in Microsoft Word by showing you know the correct application of the principal features of this product. It also proves that you can apply these features to complete any task given independently and are ready to apply those skills for your day-to-day job. As a result, by gaining this Microsoft qualification, you demonstrate to your employer that you have the skills needed to get the most out of Word 2019.
So, if you are attempting to earn this certificate, you need to complete approximately 150 hours of training and practical experience with Microsoft Word, to show your competency at an associate level. Gaining this accreditation can also prove you are ready to enter the labor market and start a career as a Microsoft Office specialist if you wish. In addition, by completing this exam, you can propel yourself to earn more advanced certification in either Word or other Microsoft products later on.
Training And Resources Available For The MO-100 Exam
Although there are no learning pathways or courses available on the Microsoft website you can still get the extra help and training you seek from the exam administrators, Pearson VUE, through the Certiport platform that provides practice exams and additional resources.
Certiport Learning Materials For The Microsoft Office Specialist Certifications
Certiport has an online resource library where you can find numerous tools to hone your skills in Microsoft Word by participating in webinars and reading whitepapers about the topics you need. Furthermore, they offer interactive labs, videos, and various training materials you need before sitting for the MO-100 exam. Additionally, the practice tests from Certiport have two modes for your convenience which are testing and training options to help you set the pace and improve your hands-on skills.
Books
As you can imagine, the classic preparation tool has always been and always will be study guides and books. And here are some resources you can use for your learning process.
MOS Study Guide for Microsoft Word Exam MO-100 by Joan Lambert

This is the official study guide for exam MO-100 that is designed to help you practice and prepare for the test. In other words, this edition will prepare you to face each exam objective, providing detailed procedures to help build the confident skills you need, and giving hands-on tasks to practice before the final evaluation. Thus, at a sufficient level, you will learn how to format documents, create tables, and manage graphic elements among others.

MCA Microsoft Office Specialist (Office 365 and Office 2019) Study Guide: Word Associate Exam MO-100 by Eric Butow

This is another highly recommended study guide if you would like to learn the job responsibilities of a Microsoft Office Specialist and are preparing for the official MO-100 exam. Moreover, this edition comes with a variety of resources such as practice questions, flashcards, and a glossary of key terms to make your training more comprehensive. Besides, this book is also great if you would like to discover what a job as a Microsoft Office Specialist entails and the job prospects after getting the appropriate certification exam.

Microsoft Word 2019 Step by Step by Joan Lambert

This book is also written by Joan Lambert and is a quick way to learn Microsoft Word 2019. This edition provides brisk lessons and informative screenshots that demonstrate exactly what to do, step by step, to perform specific tasks. Therefore, most of the MO-100 exam objectives are covered in this guide from creating and organizing information to building diagrams, tables as well as customizing them.
Conclusion
As a result, the Microsoft Word MO-100 exam provides an evaluation of your abilities to overcome challenges and complete comprehensive projects in any organization or industry using the functionality of Microsoft Word 2019. Meanwhile, by obtaining the Microsoft Office Specialist: Word Associate (Word and Word 2019) certification you can also boost your career prospects. That's because it can be the additional qualification you need to set you apart from your peers or impress prospective employers with your expertise in the latest versions of Microsoft Word.
Read More
Try Our Special 10% Discount Offer for Premium MO-100 ETE File