Pass Microsoft Certified: Azure Security Engineer Associate Certification Exam in First Attempt Guaranteed!
Get 100% Latest Exam Questions, Accurate & Verified Answers!
30 Days Free Updates, Instant Download!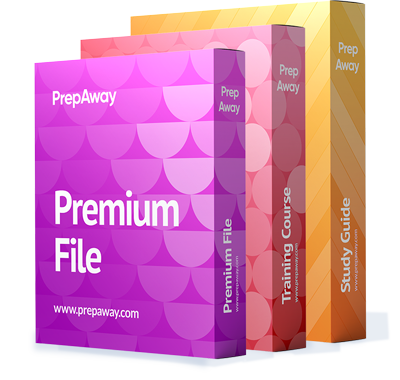 $7.00
Free Microsoft Certified: Azure Security Engineer Associate Exam Questions & Microsoft Certified: Azure Security Engineer Associate Dumps
PrepAway Offers Premium Microsoft Certification Training Products which include, Premium ETE File, Training Course & Study Guide. These products are top of the line available at Cheap Prices to Save Money with Prep Away. Covering the Latest Pool of Microsoft Exam Questions, our Practice Test Questions help candidates to advance in their careers and studies. Use Microsoft Exam Dumps & Training Courses and Ace your next exam with ease. All our premium products feature Latest Questions, 100% Accurate Answers & Fast Updates to New Questions. Over A Million Customers in the last year, PrepAway is one of the fastest growing sites on the Internet.
AZ-500 Exam - Microsoft Azure Security Technologies
Microsoft Certified: Azure Security Engineer Associate Certification Facts
Azure Security Engineers are highly competent individuals that help companies keep cyber threats at bay, that's why they are so demanded.
Since most top world companies like Coca-Cola, Adobe, Chevron, Intel use Microsoft Azure, you can join any of these organizations and handle the security of their systems, after earning the Microsoft Certified: Azure Security Engineer Associate certificate. This designation will validate your ability to protect the cloud and hybrid environments from threats and attacks.
About the Certification
Microsoft Certified: Azure Security Engineer Associate is a middle-level certification that proves an individual's ability to maintain the overall security situation, recognize potential weaknesses by using a range of different security tools, implement protection against threats, and react to any rise in security incidents. Certified professionals work with a diverse team of individuals committed to cloud-based management and security. Oftentimes they are tasked with securing hybrid environments.
Individuals aiming to get this accreditation must pass the qualifying exam, AZ-500: Microsoft Azure Security Technologies. The vendor does not strongly specify any particular prerequisites for the test but a good understanding of Microsoft Azure and security is expected.
Who Is the Certification Designed for?
The Microsoft Certified: Azure Security Engineer Associate certification is designed for individuals that have previous experience in implementing security measures as well as performing threat protection. The candidates must also have expertise in identity management, access management, data protection, and network and application protection in Azure cloud and hybrid environments. Furthermore, interested specialists need to have sound knowledge of virtualization, networking, and N-tier architecture in the cloud, be familiar with scripting and automation, cloud concepts and cloud potential, Azure services, and other service and products provided by Microsoft.
Overview of AZ-500: Microsoft Azure Security Technologies Exam
The Microsoft AZ-500 exam checks and ensures that certified professionals are industry-ready and have adequate technical skills required to protect the cloud against threats and attacks. The exam consists of 40 to 60 questions that are mainly multiple-choice and multiple-response ones. The exam is conducted in four languages, including English, Japanese, Simplified Chinese, and Korean. Candidates should achieve a score of 700 out of 1000 points to pass it within a time limit of 130 minutes. The delivery options include a physical testing center and an online proctored exam. In both cases, the registration fee for AZ-500 is $165 but this can vary slightly depending on the country.
Skills Measured in AZ-500
The Microsoft Azure Security Technologies exam tests the skills of individuals under four key subject areas as outlined below. However, it is important to note that the topics may not be limited to the ones mentioned in the list and therefore candidates should have a strong understanding and be thoroughly competent with Azure security.
Identity management and access management

Candidates should have a strong awareness of Azure Active Directory identities management including Azure AD directory groups, Azure AD users, and Azure AD tenants. They should also be skilled in managing access control and application access and must also be able to use Azure AD to ensure secure access.

Implementation of platform protection

This subject area tests an individual's knowledge of implementing advanced network security features, including Azure Firewall Manager, Service Endpoints, and DDoS protection. It also tests one's ability to configure and implement advanced security for computers.

Monitoring of security operations

AZ-500 applicants should have the knowledge required to monitor security by using Azure Monitor, Azure Security Center, and Azure Sentinel. They must also be competent in configuring security settings using Azure Policy and Azure Blueprint.

Data and application security

In this section, the candidates will be tested on their understanding of configuring security for databases and storage. They should also be able to manage and set up Key Vault.
Microsoft Official Training Courses
Microsoft offers two preparation pathways for candidates attempting the AZ-500: Microsoft Azure Security Technologies exam. Prior experience and knowledge in the subject area would certainly make the preparation process easy and fast but still, candidates can gain all this if they take the AZ-500T00-A: Microsoft Azure Security Technologies course. This is an instructor-led program that covers all aspects of the Azure Security Engineer Associate certification. It helps candidates to understand how to implement enterprise governance strategies, Azure AD infrastructure, multi-factor authentication, Azure AD Identity Protection, Azure AD Privileged Identity Management, Azure Key Vault, and much more. The course duration is 4 days and its cost varies depending on the candidate's country.
Alternatively, one can opt for the second preparation pathway. It involves six free courses that help applicants to gain the skills required to pass the test. They are outlined below:
Course 1: Secure your cloud applications in Azure: aims to assist candidates to learn how to secure applications in Azure and related data using encryption, certificates, and policy.
Course 2: Implement resource management security in Azure: focuses on securing resources using Azure services.
Course 3: Implement network security in Azure: helps students to understand how to configure and protect networks on Azure.
Course 4: Implement virtual machine host security in Azure: aims is to help students understand the protection principles applied for Azure VMs.
Course 5: Manage identity and access in Azure Active Directory: on completion of this course, candidates will be able to configure Microsoft Azure Active Directory to work with users and groups.
Course 6: Manage security operations in Azure: here, candidates will learn how to use Azure services to monitor security and configure security policies.
Lastly, Microsoft offers a practice test for candidates to prepare for the exam and understand which subject areas to focus on. This official material consists of 155 questions. The practice test is timed so that students get exposed to an exam-like environment. Detailed answers and explanations will also be provided so that one can realize the mistakes and improve.
Conclusion
With such a broad AZ-500 exam syllabus, the candidates are strongly recommended to use official study resources to ensure they will earn their Microsoft Certified: Azure Security Engineer Associate certification. Choose the most suitable options from the instructor-led training, free learning paths, practice tests, and books. This will allow you to build a knowledge base that will be valuable for both the test and day-to-day job responsibilities.