Pass Microsoft Certified: Azure Data Scientist Associate Certification Exam in First Attempt Guaranteed!
Get 100% Latest Exam Questions, Accurate & Verified Answers!
30 Days Free Updates, Instant Download!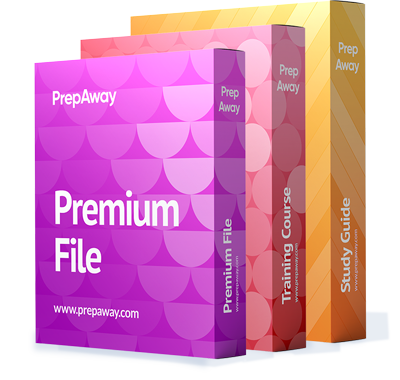 $7.00
Free Microsoft Certified: Azure Data Scientist Associate Exam Questions & Microsoft Certified: Azure Data Scientist Associate Dumps
PrepAway Offers Premium Microsoft Certification Training Products which include, Premium ETE File, Training Course & Study Guide. These products are top of the line available at Cheap Prices to Save Money with Prep Away. Covering the Latest Pool of Microsoft Exam Questions, our Practice Test Questions help candidates to advance in their careers and studies. Use Microsoft Exam Dumps & Training Courses and Ace your next exam with ease. All our premium products feature Latest Questions, 100% Accurate Answers & Fast Updates to New Questions. Over A Million Customers in the last year, PrepAway is one of the fastest growing sites on the Internet.
DP-100 Exam - Designing and Implementing a Data Science Solution on Azure
Microsoft Certified: Azure Data Scientist Associate Certification Facts
The Microsoft Certified: Azure Data Scientist Associate certification is targeted towards candidates with mastery in data science and machine learning so that they could easily execute the related workloads based on Azure.
About Certification
The DP-100 test is the only prerequisite for the Microsoft Certified: Azure Data Scientist Associate designation. This certificate is designed to validate the candidates' expertise in implementing and running machine learning workloads on the Microsoft Azure platform. What is more, the individuals with such a validation are capable of creating a fitting working environment on Azure for data science workloads, executing data experiments, preparing predictive models, optimizing the same, and putting machine learning models into operation.
Intended Audience & Exam Details
The DP-100: Designing and Implementing a Data Science Solution on Azure certification exam is designed for those individuals who have an understanding of data science, machine learning, and experience of working with them. In addition, the candidates for such an exam should have a fundamental grasp of the Azure ML as well as Azure Databricks. When it comes to the DP-100 certification test details, it can be scheduled from the Pearson VUE website plus, the actual test is available in English, Japanese, Korean, and Simplified Chinese. The total cost for the registration for the official test is set at USD 165, and in the main evaluation, you'll be asked to solve as many as 40-60 questions within 130-150 minutes. Finally, if you want to beat the DP-100 exam on the initial try, you need to score at least 700 pounds out of 1000.
Domains Tested
Before scheduling the actual exam, it's highly recommended that you gain a strong mastery of all the tested domains. Regarding the latter, here's what you need to examine, in particular:
Managing Azure resources used for ML;
Running experiments as well as train models;
Deploying ML solutions;
Putting into practice responsible ML.
First of all, the DP-100 certification exam tests the candidates' proficiency in managing Azure resources within ML by utilizing Azure for a machine learning workspace. Thus, the candidate should be familiar with how to create, configure, and manage a workspace using the Azure Machine Learning studio. This exam also tests the candidates' understanding of data management in the Azure machine learning workspace. In particular, this requires entrants to be capable of specifying storage resources, maintaining data stores, and managing data sets. Furthermore, the entrant should be capable of configuring the Azure Machine Learning development environment, generate compute instances, and use Azure Machine Learning workspaces through other development environments. After that, examinees should also be able to create both Azure Databricks workspace and Azure Databricks cluster. On top of these, the initial area also delves into how to monitor compute for experiments in Azure ML by installing the resources that are Attached Compute and dealing with compute utilization.
The second domain, as you remember, looks at how to run train models as well as experiments. In more detail, such a part contains several objectives namely, how to create various models with the help of the Azure Machine Learning designer, how to run scripts for model training, the way to produce metrics to run experiments, how to make optimal models via Automated Machine Learning, and finally, how to correctly tune hyperparameters through Azure Machine Learning. What is more, all these objectives include the concepts like creating a training pipeline, ingesting data, defining a pipeline data flow, and using custom code modules. Then, it is also essential to familiarize oneself with executing experiments using Azure Machine Learning SDK, configuring script settings, running training scripts by using Azure Databricks compute, and running code for the training model in the notebook of the Azure Databricks. Besides, the candidates should have expertise in logging metrics, viewing the outputs of the experiment, using MLflow, tracking experiments within the Azure Databricks, specifying algorithms, outlining primary metrics, and finding the best models. Additionally, the entrant should be capable of utilizing the Automated ML interface in Azure Machine Learning Studio and know how to specify sampling methods, determining search space, identifying primary metrics, determining options for early termination, and looking for the model which has optimal value for hyperparameters.
The third tested area details how to operationalize as well as deploy solutions for ML. All in all, such an area is built around seven sections that cover compute for model deployment, a model as a service, the way to monitor Azure ML models, how to set up an Azure ML pipeline for inferencing of batches, how to deal with Azure ML designer for pipelines as a web service, how to put into practice pipelines with the help of Azure ML SDK, and lastly, the way to deal with ML Ops practices. Thus, the candidates should be familiar with the registered model deployment, trained model deployment, and troubleshooting deployment container. Furthermore, the applicants should be capable of registering trained models, handling model usage as well as overseeing data drift. In addition to that, the entrants are also asked to configure ParallelRunStep and must be able to develop target compute resources, set up inference pipelines, and use deployed endpoints. Moreover, such a domain tests the entrant's ability to develop, run, monitor, and pass the data within the pipelines. Finally, here, the applicants should be familiar with how to trigger the pipeline of the Azure ML from Azure DevOps, how to execute source control, and the way to automate the retention of models.
Lastly, the fourth portion looks at the dependable execution of ML and highlights such objectives as model explainers and the fairness & privacy considerations for models and data. All in all, here, you'll get acquainted with the terms like a model interpreter, model unfairness, and prediction disparity.
Career Opportunities
Getting a passing score on the DP-100 exam and earning the prestigious Microsoft Certified: Azure Data Scientist Associate certification opens up the path to the Data Scientist job role. PayScale.com claims that specialists in this role are eligible to make $96,559 annually.
Certification Path
After going through the DP-100 exam and ultimately earning the Microsoft Certified: Azure Data Scientist Associate designation, you can go about expanding your expertise with the Microsoft Certified: Azure Solutions Architect Expert certification. In addition to that, organizations often look for the Microsoft Certified: Power Platform Solution Architect Expert and Microsoft Certified: DevOps Engineer Expert too.