Pass Microsoft SQL Certification Exam in First Attempt Guaranteed!
Get 100% Latest Exam Questions, Accurate & Verified Answers!
30 Days Free Updates, Instant Download!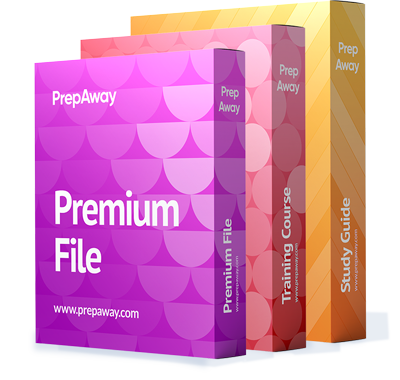 $7.00
Free Microsoft SQL Exam Questions & Microsoft SQL Dumps
PrepAway Offers Premium Microsoft Certification Training Products which include, Premium ETE File, Training Course & Study Guide. These products are top of the line available at Cheap Prices to Save Money with Prep Away. Covering the Latest Pool of Microsoft Exam Questions, our Practice Test Questions help candidates to advance in their careers and studies. Use Microsoft Exam Dumps & Training Courses and Ace your next exam with ease. All our premium products feature Latest Questions, 100% Accurate Answers & Fast Updates to New Questions. Over A Million Customers in the last year, PrepAway is one of the fastest growing sites on the Internet.
DP-300 Exam - Administering Relational Databases on Microsoft Azure
Microsoft SQL Certification Facts
If you are rooting for a career in Microsoft SQL Server, attaining a designation from a reputable vendor like Microsoft is a wise step as it will enhance your knowledge and skills that will give a boost to your career in IT. For instance, you may procure the Microsoft Certified: Azure Database Administrator Associate that is the industry standard certification which executes and monitors operational processes for hybrid data platforms as well as cloud-native solutions that are constructed via Microsoft SQL Server and Azure Data Services.
Certification Details
This certification is designed for a candidate who works as a database administrator and is responsible for performing the daily operations by using the methods & tools necessary for the management and administrative purposes. And to achieve the Microsoft Certified: Azure Database Administrator Associate validation, you need to pass the DP-300 exam, which allows the candidates to validate their acumen in dealing with the on-premises and cloud databases that are based on Microsoft SQL Server & Microsoft Azure Data Services.
Details of Microsoft DP-300 Exam
This evaluation tests the candidate's knowledge to accomplish the technical skills that involve planning and implementing data platform resources and automation of the related tasks. As for the format of the final exam, it is multiple-choice, build list, drag and drop, short answer, mark review, etc. To know more, the real test comes in English, Japanese, Simplified Chinese, and Korean. Like many other associate-level Microsoft exams, this one consists of 40-60 questions that you have to complete within 100-130 minutes. The passing score for such an evaluation is 700 grades out of 1000, and you have to pay $165 as an entry test fee, however, note that this price varies from one country to another.
What Are Domains Covered by DP-300 Test?
In a nutshell, the candidates need to master the following exam domains to perform well in the real DP-300:
Devising for and implementing data platform resources (15-20%);
Monitoring and optimizing operational sources (15-20%);
Executing a secure setting (15-20%);
Performing automation tasks (10-15%);
Accomplishing administration by using T-SQL (10-15%);
Optimizing queries (5-10%);
Planning and putting into operation a HADR setting (15-20%).
Training Courses Recommended for DP-300
Admittedly, the official training classes are the best materials to prepare for the certification exams. For example, you can dig into the concepts of the tested domains and get sufficient practice with the help of hands-on labs and interactive sessions. And when it comes to the most high-end and engaging classes catering to the DP-300 aspirants, here's what to discover:
Azure SQL Fundamentals

It is a free online course covering 6 modules that prepare the candidates to learn more about translating the existing SQL Server expertise to Azure SQL that includes the Azure SQL managed instance as well as Azure SQL Database. In addition, the candidates who are planning to take the DP-300 exam should take this course for a better understanding of the measured exam domains. In detail, such training provides you with a foundational knowledge of how to secure, configure, and troubleshoot Azure SQL, and if by accident you have some previous experience in working with SQL Server and supporting it, then you will learn the relative concepts faster. To conclude, the modules included in this learning path are as follows:

Introduction to Azure SQL;
Deploy and configure servers, instances, and databases for Azure SQL;
Secure data with Azure SQL;
Deliver consistent performance with Azure SQL;
Deploy highly available solutions utilizing Azure SQL;
Putting it together with Azure SQL.

Plan and Implement Data Platform Resources

It is also a free training course that has 3 modules in total. Particularly, it teaches the candidates to deploy data platform resources in Azure for SQL Server and Open-Source databases. Plus, here, the candidates can explore the options to upgrade and do the migration, and the class provides you an opportunity to create templates and calculate the resource requirements. The candidates will also get the ability to create an on-premises SQL Server database that includes the log files and data files. Luckily, if you have some knowledge of virtualization technologies and network configuration, you will understand such a course better. To cap it off, a learning path like this consists of the following modules:

Deploy SQL Server in a virtual machine;
Execute Azure SQL Database;
Deal with MariaDB, PostgreSQL, and MySQL on Azure.

Implement Secure Environment for Database Service

During this free online training, you can learn about implementing the SQL Server-based options for authorization and authentication as well as get to know how to secure the Azure SQL databases. Also, here, you can explore encryption, firewalls, and advanced threat protection so, in the long run, the DP-300 exam objectives will become easier for you to tackle. Significantly, the course is very easy to understand and consists of 3 modules namely, the way to set up authorization and authentication of varied databases, how to secure data at rest and in transit, and lastly, the method to put into practice compliance controls that sensitive data requires.

Course DP-300T00-A: Administering Relational Databases on Microsoft Azure

This is an instructor-led course that lasts for 4 days only, and as it is an intermediate-level class, it provides the applicants with all the expertise to administer a SQL Server database framework for hybrid relational and on-premises databases. In particular, a course like this is mainly designed for data specialists who manage data as well as databases and want to learn about technologies that are available for the data platform with Azure. Besides, it is a great endeavor for application developers and data architects who want to pursue a career as a database administrator. Thus, after taking this session, the candidates will be able to devise for, execute, and operate with Azure SQL offerings, devise for & set up the solution for High Availability, and monitor database performance.
Conclusion
You can get unlimited opportunities if you have the Microsoft Certified: Azure Database Administrator Associate certification. It just takes some practice and consistency to pass the DP-300 exam to achieve such a certificate. Gladly, the training courses mentioned above can help the candidates to prepare for this certification exam and ace it with flying colors. So, make sure to start your preparation and do as much practice as you can to understand the exam domains quicker and better. No doubt, practice makes the man perfect so get set and make efforts to achieve a successful career in the IT field.