Pass Microsoft Office Certification Exams in First Attempt Guaranteed!
Get 100% Latest Exam Questions, Accurate & Verified Answers!
30 Days Free Updates, Instant Download!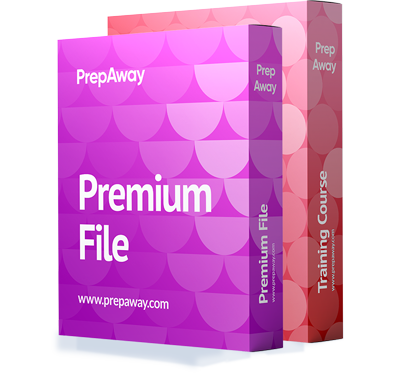 $15.30
Free Microsoft Office Exam Questions & Microsoft Office Dumps
PrepAway Offers Premium Microsoft Certification Training Products which include, Premium ETE File, Training Course & Study Guide. These products are top of the line available at Cheap Prices to Save Money with Prep Away. Covering the Latest Pool of Microsoft Exam Questions, our Practice Test Questions help candidates to advance in their careers and studies. Use Microsoft Exam Dumps & Training Courses and Ace your next exam with ease. All our premium products feature Latest Questions, 100% Accurate Answers & Fast Updates to New Questions. Over A Million Customers in the last year, PrepAway is one of the fastest growing sites on the Internet.
77-420 Exam - Excel 2013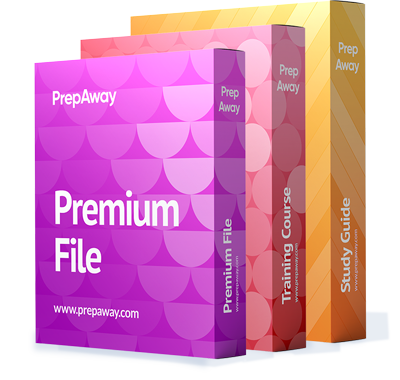 $7.00
77-427 Exam - Excel 2013 Expert Part One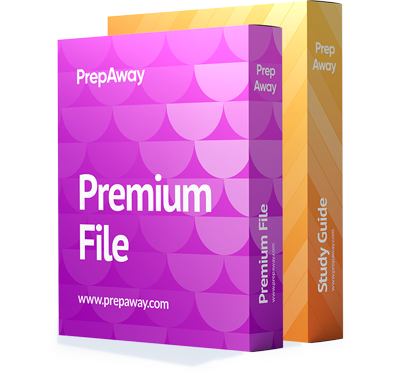 $6.50
77-888 Exam - Excel 2010 Expert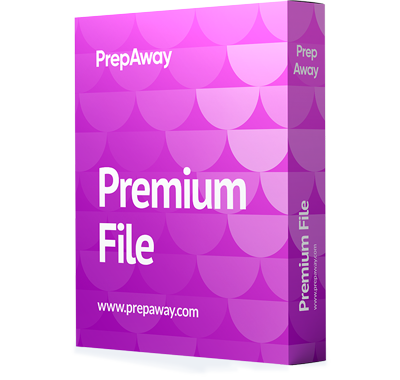 Microsoft Office Certification Facts
Microsoft offers significant certifications that will help you master the Microsoft Office skills and provide you with the ability to perform the tasks necessary to understand the Office environment. In a nutshell, this vendor offers lots of certificates & exams from entry to expert levels related to the Microsoft Office skill, the most eminent of which are:
Microsoft Office Specialist: Excel 2013;
Microsoft Office Specialist: Word 2013 Expert;
Microsoft Office Specialist 2013 Master;
Microsoft Office Specialist: OneNote 2013;
Microsoft Office Specialist: PowerPoint 2013;
Microsoft Office Specialist: Excel Associate (Excel and Excel 2019);
Microsoft Office Specialist: Word Associate (Word and Word 2019);
Microsoft Office Specialist: Expert (Office 365 and Office 2019),
Exam 77-888: Excel 2010 Expert, etc.
Note that this is not the full list of the Microsoft Office certificates, and if you need to find some other designations associated with this technology, visit the vendor's website and search for the details of the necessary qualification. And in this post, we will cover only some of the aforementioned certifications and tests to give you a glimpse of what these endorsements represent in practice.
Microsoft Office Specialist: Excel 2013
First things first, the takers have to clear the 77-420 exam to get the Microsoft Office Specialist: Excel 2013 certification, which tests your knowledge of the Microsoft Excel 2013 environment. After achieving such a designation, the candidate can complete the tasks related to Excel 2013 and showcase the correct application of its principal features. When it comes to its details, the final 77-420 will hold 40-60 items that applicants will need to solve in 50 minutes. Plus, the actual test will be carried out in lots of languages like English, Spanish, Italian, Japanese, Dutch, etc., and will cost $100 per attempt. In all, the candidates need to master the succeeding exam domains to perform well in the real test:
Creating as well as managing worksheets & workbooks;
Coming up with tables;
Applying functions together with formulas;
Dealing with cells and ranges;
Creating charts and objects.
77-888 Excel 2010 Expert Exam
It is an expert-level test that allows the candidates to validate their skills in Excel 2010 software, its features, and functionalities and is only presented in Chinese. To register for this exam, you have to pay $100, however, this price is not fixed and varies from one country to another. The domains that you need to have a good command of before sitting for such an evaluation are:
Applying formulas as well as functions;
Working with macros and forms;
Sharing & maintaining workbooks;
Presenting data visually.
Microsoft Office Specialist: Word 2013 Expert
This certificate is designed for candidates who have an advanced understanding of the Word 2013 environment and want to validate their knowledge in its high-level features. To gain the designation, applicants need to solve two exams namely, the 77-425 and 77-426. The first test comes in English, Simplified Chinese, French, Italian, Japanese, Korean, Dutch, German, Russian, Portuguese, and the like, and you need to pay $100 to register for it. The exam domains that candidates need to master for the 77-425 are the following:
Managing and sharing documents;
Creating advanced references;
Dealing with custom Word elements;
Designing advanced documents.
This second evaluation coded 77-426 tests the candidate's knowledge of customizing the Word environment and enhancing the productivity of Word. As for its specifications, it consists of 40-60 questions that you'll have to solve in 50 minutes. Besides, it has the same exam domains as the 77-425 test.
Microsoft Office Specialist: PowerPoint 2013
A designation like this provides the candidates with an opportunity to validate their knowledge of the PowerPoint 2013 environment, and thus, complete the necessary tasks independently. To get the certificate, applicants need to nail the associated 77-422 exam that comes in English, Simplified Chinese, French, Italian, Korean, Norwegian, Polish, Dutch, Russian, and Portuguese just to mention a few. In addition, the examinees need to pay $100 for the registration for the actual test, and the topics that are included in the 77-422 are as follows:
Creating slide content;
Applying transitions alongside animations;
Managing multiple presentations;
Inserting and formatting slides & shapes;
Creating and managing presentations.
Study Guides Recommended for Some of These Certification Tests
If you are soon preparing for some of the above-listed designations or exams, you should definitely consider study guides from Amazon. They are really helpful for candidates and can effortlessly prepare them for the final tests. Besides, you can get from these materials only relevant information, and as a result, acing the necessary evaluation will be a piece of cake. Thus, some of the most comprehensive study guides regarding the Microsoft Office scope are detailed below:
Exam 77-420 Microsoft Excel 2013 1st Edition by Microsoft Official Academic Course

This book is prepared by Microsoft experts and includes all the information on the exam domains that are required to prepare for the 77-420. Additionally, it covers skills like charting, creating analytical & financial reports, developing budgets, and processing data. Besides, this is the best preparation tool for the candidates as it has task-based assignments, plus, the real-world problems are presented here to the applicants so that they can practice enormously for the final test. Consequently, the applicants who study with such a resource can broaden their career opportunities in accounting, consulting, office administration, and so on.

77-422 Microsoft PowerPoint 2013 1st Edition by Microsoft Official Academic Course

It is an effective study guide that allows the candidates to get relevant information about the Microsoft PowerPoint 2013 associated with the 77-422 exam. It covers all the domains that are included in the actual exam, plus, there are many real-life examples that can help entrants learn about varied scenarios and implement them at the future workplace. Besides, it is a very well-written guide, and you can understand it easily without any hurdles. Finally, while working with this high-end material, you'll get enlightened on such tested areas as slide shows, product plans, reports, custom templates, and the like.
Conclusion
So, make sure to get some study guides from Amazon to grasp in-depth information about the numerous exams that will allow you to become more proficient in the field of Microsoft Office. Whether it's the Microsoft Office Specialist: Excel 2013 or 77-888 Excel 2010 Expert test, you will for sure enjoy going up the career ladder once you're dexterous with this unique Microsoft skill.