Pass Microsoft MB-500 Exam in First Attempt Guaranteed!
Get 100% Latest Exam Questions, Accurate & Verified Answers!
30 Days Free Updates, Instant Download!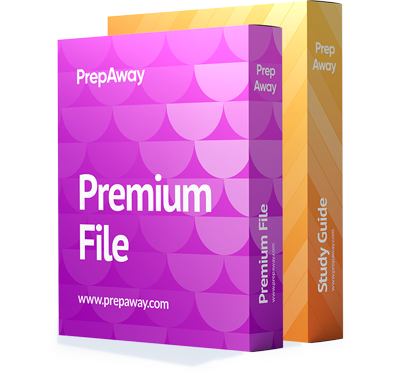 $6.50
Last Week Results!
90
Customers Passed Microsoft MB-500 Exam
88%
Average Score In The Exam At Testing Centre
83%
Questions came word for word from this dump
PrepAway's Microsoft MB-500 Microsoft Dynamics 365: Finance and Operations Apps Developer Practice Test Questions & Exam Dumps have helped Over a Million Students Worldwide To Succeed in their IT Certification Goals. Pass The Microsoft MB-500 Microsoft Dynamics 365: Finance and Operations Apps Developer Exam With Provide Exam Dumps, Practice Test Questions & Answers from Prep Away. We offer Free ETE Files For Microsoft MB-500 Exam available completely free of cost as well as Premium File, Training Course & Study Guide. The Premium Products For Microsoft MB-500 Microsoft Dynamics 365: Finance and Operations Apps Developer Exam Cover the Latest Exam Questions & 100% Correct Answers. Most of our Candidates commonly achieve Scores in the region of 90%+ and see over 80% of our questions in their Microsoft MB-500 exam.

About MB-500 Exam
The Microsoft MB-500: Microsoft Dynamics 365: Finance and Operations Apps Developer exam validates the candidates' knowledge and skills required to work with the Microsoft Dy-namics 365 Finance and Operations apps for the implementation and extension of apps to meet the business needs. This test is part of the requirements for obtaining the Microsoft Certified: Dynamics 365: Finance and Operations Apps Developer Associate certification. The other exam necessary for this accreditation is Microsoft MB-300: Microsoft Dynamics 365: Core Finance and Operations.
Intended Candidates For The MB-500 Exam
The target audience for the MB-500 exam is formed of developers who want to become pro-ficient in implementing and configuring the Dynamics 365 Finance and Operations apps. The evaluation proves their skills in providing different types of solutions for business with the use of coding patterns, external integrations, and extensible features.
Besides, the intended candidates are interested in learning how to use X++ for developing business logic as well as modifying the Finance and Operations workspaces and reports to meet the business objectives. What's more, the applicants focus on learning how to use the Dynamics 365 package to monitor performance, analyze and manipulate data, implement security requisites and permission policies, and execute testing. Lastly, the individuals pursuing the Microsoft MB-500 test aspire to acquire skills in customizing user interfaces, developing implementation details and technical designs, as well as providing APIs and endpoints to support external systems and the Power Platform application.
Prerequisite Knowledge
Before attending the Microsoft MB-500 evaluation, the candidates should acquire an in-depth understanding of how to use data structures, underlying framework, as well as objects re-lated to the Finance and Operations solutions. Moreover, they need to be proficient in using vari-ous products such as SQL Server Management Studio, Azure DevOps, Lifecycle Services tools, and Visual Studio.
Details Of The Microsoft MB-500 Exam
As for the structure of the MB-500 test, the candidates should expect to answer around 40-60 questions. The vendor doesn't provide details on the format of these questions. However, it is known that the test-takers will be required to complete them within 100 minutes. A minimum passing score needed for successful completion of this test is 700 points out of a possible 1000. To register for the evaluation, each applicant needs to pay a fee of $165. While completing the registration process, the candidates will be offered to choose a preferred language out of availa-ble options. The Microsoft MB-500 exam can be taken in either English or Japanese.
Skills Validated by Microsoft MB-500 Test
You can be successful in the MB-500 exam if you stay consistent in your training routine. You should start your preparation for the test by going through its blueprint to understand what skills you need to develop. Below, you can find the main topics in which you need to become proficient:
Planning architecture and solution design. This includes identifying the most im-portant components that form the Dynamics 365 Finance and Operations ecosystem, de-signing and implementing a user interface, as well as working with the Application Lifecycle Management and Lifecycle Services.
Applying Developer Tools. This encompasses skills in customizing the Finance and Operations applications with the help of Visual Studio, implementing the app's frame-work functionality, as well as managing source code & artifacts by utilizing version con-trol.
Designing and developing AOT components. This part will check your skills in creat-ing forms, tables, classes, enumerations, and extended data types. In addition, your abil-ity to extend tables and AOT elements will be checked.
Developing and testing code, including developing the X++ as well as object-oriented codes. Here, you should demonstrate your skills in utilizing general programming structure of X++, defining and applying global functions in X++, as well as dealing with X++ variable scoping, attribute classes, and chain of command.
Implementing reporting. This encompasses skills in implementing the limitations and capabilities that apply in the case of Dynamics 365 Finance and Operations reporting tools together with creating, designing, and revising Dynamics workspace.
Integrating and managing data solutions. This covers proficiency in defining data in-tegration scenarios as well as implementing data integration concepts, solutions, and data management.
Executing security and optimizing performance. This includes implementing role-based security requirements and policies, as well as optimizing user interface performance.
Going through the exam's syllabus will help you make an objective self-assessment of your current skills and identify the areas of improvement. The next step would be to check the availa-ble training materials.
Training Opportunities For The MB-500 Exam
One of the verified sources for training materials is the vendor's site. Microsoft works with skilled trainers who develop different preparation options for the candidate aiming to pass the MB-500 test. Below, you can find some examples of training tools that can help you enhance your knowledge of the exam objectives:
Microsoft Dynamics 365: Finance and Operations Apps Developer Training Course

This is the official instructor-led training course developed by Microsoft for the candidates who target the MB-500 evaluation. The training helps Microsoft Dynamics 365 Finance and Op-erations Apps Developers become skilled at managing the Finance and Operations features in-cluded in the Microsoft Dynamics 365 package. The attendees will learn more about the Dynam-ics 365 ecosystem as well as the core components of the Dynamics 365 Finance and Operations software. This class is a combination between theoretical information and hands-on practice. Therefore, the attendees will benefit from a complete training experience. The course is divided into 10 modules, each containing hands-on labs, that are intended to be completed by the learners within 5 days.

Build Finance and Operations Apps

This is one of the available learning paths dedicated to the MB-500 exam. It includes 12 self-study modules that cover approximately 13 hours of study. The professionals who want to access this training material should meet some prerequisites first. Therefore, they should be already fa-miliar with the Dynamics 365 suite and especially with the Finance and Operations apps. Be-sides, they must be familiar with the key developer concepts, including technical capabilities, testing frameworks, reporting tools, and source code. Another requirement for this training is the basic knowledge of ERP systems, Visual Studio, IDE, and object-oriented development. This training module checks how familiar you are with the X++ and Visual Studio concepts and how capable you are to customize Finance and Operations apps and build new elements of the system.

Implementing Microsoft Dynamics 365 for Finance and Operations Apps: Learn best practices, architecture, tools, techniques, and more, 2nd Edition by JJ Yadav, Sandeep Shukla, Rahul Mohta, Yogesh Kasat

This book is available on Amazon.com and it is a trustworthy self-study material for the MB-500 evaluation. Once you start using this material, you will learn how to plan and manage differ-ent configurations, designs, or products related to the Dynamics 365 package of apps. In addi-tion, you will get an understanding of project management in both pre-sale and implementation phases with the use of the Microsoft Dynamics Lifecycle Services. Another important objective of this book is to familiarize the readers with different planning techniques, frameworks, and tools that can be integrated into the Dynamics 365 apps such as the Power Automate and PowerApps.
Conclusion
The MB-500 exam can help you advance your career and become eligible for well-paid posi-tions in international organizations. While this is a tough test to crack, you need to be fully pre-pared if you want to pass it on the first try. The exam's blueprint should be the starting point. The next step would be to use the available training materials such as the classes provided by the vendor in addition to self-study materials available on the exam's page and Amazon.com. Use the prep options mentioned in this article and your success in the MB-500 evaluation is guaran-teed!
Read More
Try Our Special 10% Discount Offer for Premium MB-500 ETE File