Pass Microsoft Certified: Dynamics 365 Field Service Functional Consultant Associate Certification Exam in First Attempt Guaranteed!
Get 100% Latest Exam Questions, Accurate & Verified Answers!
30 Days Free Updates, Instant Download!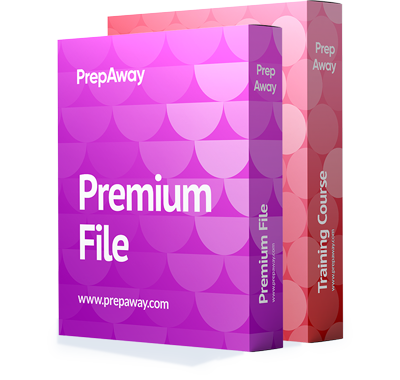 $6.50
Free Microsoft Certified: Dynamics 365 Field Service Functional Consultant Associate Exam Questions & Microsoft Certified: Dynamics 365 Field Service Functional Consultant Associate Dumps
PrepAway Offers Premium Microsoft Certification Training Products which include, Premium ETE File, Training Course & Study Guide. These products are top of the line available at Cheap Prices to Save Money with Prep Away. Covering the Latest Pool of Microsoft Exam Questions, our Practice Test Questions help candidates to advance in their careers and studies. Use Microsoft Exam Dumps & Training Courses and Ace your next exam with ease. All our premium products feature Latest Questions, 100% Accurate Answers & Fast Updates to New Questions. Over A Million Customers in the last year, PrepAway is one of the fastest growing sites on the Internet.
MB-240 Exam - Microsoft Dynamics 365 for Field Service
Microsoft Certified: Dynamics 365 Field Service Functional Consultant Associate Certification Facts
The Microsoft Certified: Dynamics 365 Field Service Functional Consultant Associate certification is an excellent fit for functional consultants whose day-to-day job duties include setting up as well as deploying Dynamics 365 solutions, working with customers, handling the life cycle of field service, and performing the implementation of solutions used for resources' management. This certificate will validate your skills and competence, helping you get new career prospects. However, note that it is recommended for candidates to have working experience in the field of about 1-3 years. When it comes to the strict requirements, these involve passing two exams: PL-200 that focuses on Power Platform and MB-240 that covers Dynamics 365 concepts. Each of these tests will cost you $165.
Exam Outline: Microsoft Power Platform Functional Consultant (PL-200)
This test targets individuals who are skilled in discovering and capturing requirements as well as translating them, setting up Power Platform apps, and engaging stakeholders and experts. They should be able to design integrations of systems that allow third-party apps and services to communicate with one another seamlessly. Also, candidates need to know how to identify, build, and distribute artifacts for packaging and deployment to DevOps engineers, as well as deliver operations and maintenance training to Power Platform administrators. In addition, they should be familiar with leveraging Power Platform components to extend and customize Microsoft programs and services such as Word, Excel, Teams, Dynamics 365.
When it comes to the official exam syllabus, it covers Power Apps integration, application of Power Virtual Agents chatbots, performing the Microsoft Dataverse configuration, and using Power Automate as well as Power Apps for designing applications.
Exam Outline: Microsoft Dynamics 365 Field Service (MB-240)
Microsoft Dynamics 365 Customer Engagement Functional Consultants with a background in Field Service are eligible to take this exam. Candidates will be in charge of putting in place solutions to manage resources and close off the field service lifecycle. They should know how to carry out field service processes that have been developed in partnership with internal and external teams. This collaboration entails establishing the Field Service application, solution, and mobile application's default administration areas, as well as any other changes that may be required. Candidates will be in charge of configuring and deploying the Field Service application, which will compete directly with the primary customer service app.
The knowledge areas covered by the test include the management of purchasing, inventory, field service mobility, and work orders. Also, one should focus on the implementation of Connected Field Service, dispatching and scheduling work orders, and setting up field service apps.
Taking Your Exams: Registration Process
Earning an industry-recognized Microsoft certification demonstrates mastery of real-world abilities. So, don't waste your time and register for PL-200 and MB-240 exams. During the scheduling process, you can choose whether to take these in a local test center or online. With an online proctored test, you can take it at almost any time using your own computer but you'll need to install a secure browser and have reliable internet access. Also, you'll be asked to run a system check to ensure that your laptop meets the exam's requirements.
Best Resources to Prepare for the Exam
Signing up for Microsoft's free online learning paths or instructor-led classes is a fantastic way to get started studying for the exam. However, a good mix of different study materials will allow you to boost your chances to succeed. To help you, these are some books that you can find on Amazon and use to prepare for the tests.
Digital Transformation with Dataverse for Teams: Become a citizen developer and lead the digital transformation wave with Microsoft Teams and Power Platform by Srikumar Nair

25-30% of PL-200 exam relates to the concepts of Dataverse, and this book goes into Microsoft Dataverse for Teams in great detail. You'll learn how to create apps by following step-by-step instructions for creating Teams, tables to hold relational data, and handle basic security roles. You'll be able to create your first app with Dataverse for Teams in under an hour if you follow the ideas from the book. The material also tells how to use Power Automate and Power Virtual Agents to automate background chores or alarms. As you gain experience in designing business applications, you'll also be able to tell whether to upgrade from Dataverse for Teams to Dataverse and what the differences are.

Mastering Microsoft Dynamics 365 Implementations by Eric Newell

This book will provide you with the detailed and concrete instructions you need to complete your implementation project on time and on budget. You'll learn how to take the right steps in the correct order to bring your Dynamics 365 deployment to life, as well as what to do before you start the project, such as identifying stakeholders and creating a business case, and how to deal with change management during the project's lifecycle.

Dynamics 365 Field Service: Implementing Business Solutions for the Enterprise by Sanjaya Yapa and Indika Abayarathne

The book begins with an overview of Field Services and how to get started with your Dynamics 365 subscription. The next step is setting up your application. You'll learn how to organize your work, manage your resources, and transfer inventory, along with setting up Field Services as well as the specifics of the new Field Services Mobile app. Applying security to both Field Services and the Field Services Mobile App, as well as leveraging both variants of the app to develop effective solutions, are other key themes covered. With this guide, you'll use examples to learn about and apply the ideas and features of Field Services configuration, understand how to configure and customize Field Services using best practices.
Career Benefits
A Dynamics 365 Consultant can expect to earn roughly $83k per year, according to Glassdoor. As can be seen, Microsoft certifications have a variety of benefits, the most important of which is that your salary may rise as a result of your improved qualification. A raise in compensation, a better job title, a promotion, and a boost in value are the perks you will get. According to Pearson VUE's Value of IT Certification report, being accredited enhances your chances of landing a job by five times. This is a significant benefit if you're looking for new employment. The majority of IT professionals believe that certification improves their professional reputation. So, with the Microsoft Certified: Dynamics 365 Field Service Functional Consultant Associate certification, you have a lot of alternatives. Get started on your certification path whether you're looking for a new job or want to upgrade your skills.