Pass Microsoft Certified: Dynamics 365 Sales Functional Consultant Associate Certification Exam in First Attempt Guaranteed!
Get 100% Latest Exam Questions, Accurate & Verified Answers!
30 Days Free Updates, Instant Download!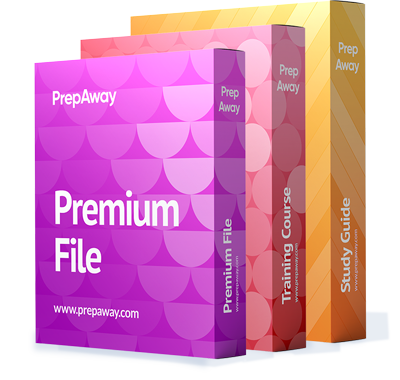 $7.00
Free Microsoft Certified: Dynamics 365 Sales Functional Consultant Associate Exam Questions & Microsoft Certified: Dynamics 365 Sales Functional Consultant Associate Dumps
PrepAway Offers Premium Microsoft Certification Training Products which include, Premium ETE File, Training Course & Study Guide. These products are top of the line available at Cheap Prices to Save Money with Prep Away. Covering the Latest Pool of Microsoft Exam Questions, our Practice Test Questions help candidates to advance in their careers and studies. Use Microsoft Exam Dumps & Training Courses and Ace your next exam with ease. All our premium products feature Latest Questions, 100% Accurate Answers & Fast Updates to New Questions. Over A Million Customers in the last year, PrepAway is one of the fastest growing sites on the Internet.
MB-210 Exam - Microsoft Dynamics 365 for Sales
Microsoft Certified: Dynamics 365 Sales Functional Consultant Associate Certification Facts
The Microsoft Certified: Dynamics 365 Sales Functional Consultant Associate is the certification that helps the candidates polish their consulting skills and boost their expertise in the Dynamics 365 Sales field. Thus, the candidates who are interested in pursuing their careers in such a sector to empower their sales force should definitely procure this certificate.
Eligibility Criteria
This designation is designed for candidates who have experience in configuring Microsoft Power Platform and Dynamics 365 principles for data modeling. Plus, the applicants should have knowledge of gathering requirements and implementing Dynamics 365 Sales solutions. Moreover, the candidate should know how to manage leads, quotes, opportunities, and orders and also operate with price lists and catalogs.
Certification Details
This validation provides an opportunity for candidates to configure the Dynamics 365 Sales to complete the organization's unique business processes and manage the Dynamics 365 Sales data. To earn such a certificate, the candidates have to succeed in two exams, PL-200 and MB-210. These tests measure the candidates' skills in the relevant topics and qualify them for the prestigious certification.
PL-200 Exam Facts
This evaluation allows the candidates to configure the Power Platform solutions as well as apps and capture the necessary requirements. All in all, it consists of 40-60 items that you have to complete in 100-130 minutes. Besides, the candidates need to pay $165 for the registration procedure for the final exam, however, this price is not fixed and varies from one country to another. Finally, the candidates who apply for this test should know how to install app enhancements, system integrations, process automation for customers, data conversions, and visualizations for the same.
Topics Measured by PL-200
The candidates who are preparing for the actual PL-200 evaluation have to demonstrate their understanding of the following knowledge areas:
Configure Dataverse of Microsoft (25-30%);
Implement Power Virtual Agents Chatbots (10-15%);
Integrate Power Apps with Other Services and Apps (15-20%);
Create Apps by Using Power Apps (20-25%);
Create and Manage Power Automate (15-20%).
MB-210 Test Details
The candidates who take such an evaluation are mostly the Dynamics 365 Functional Consultants who have expertise in sales. These applicants are also in charge of executing the sales solutions that provide assistance to a life cycle of sales to meet the business strategies, the targets for the revenue, and company objectives. Regarding its structure, the official MB-210 exam is presented in English and the candidates need to register for it by paying $165. Like other Microsoft tests, this one also contains 40-60 questions that you have to attempt in 100-130 minutes. Moreover, the eligible candidates should be aware of how to identify the opportunities to use Power Apps and establish merged experiences for all the gadgets. Plus, the hands-on experience in the sales category can aid the candidates in understanding the domains of this exam.
Objectives Set by MB-210
The examinees should prepare for the actual test by understanding the related domains deeply and focus on the concepts highlighted by each objective of the exam. Thus, the topics covered in the Microsoft MB-210 are the following:
Manage Core Entities for Sales (50-55%);
Perform Setting up (25-30%);
Configure Extra Services and Instruments (15-20%).
Official Training Sessions Helpful for Your Exam Mastery
You can get the necessary knowledge and skills for the two exams in question by attending the training courses endorsed by Microsoft. They play a significant role in preparing students for the final exams plus, this way, the candidates get hands-on experience. Well, some of the classes that you can take for preparation for the PL-200 and MB-210 exams are:
Course PL-200T00: Microsoft Power Platform Functional Consultant

It is a 5-day tutor-conducted class that makes organizations automate the business processes and interact with clients in a better and swifter method. Through it, the candidates will learn more about engaging subject-matter professionals as well as stakeholders, translating requirements, and configuring the solutions for Power Platform together with apps. In addition, there are practical labs for the individuals that can help them make app enhancements, system integration, process automation for customers, and visualizations for them. Moreover, during the sessions, the candidates will learn about the key products like Power Automate, Power Apps, Power Virtual Agents, and Power BI. You will then cover the applications by focusing on Al Builder, Microsoft Dataverse, portals, and connectors. It also helps the individuals to implement components of a solution that includes custom user experiences & simple visualizations, and map various requirements to particular features. Overall, there are seven modules in this course that help you to prepare for the PL-200 exam. These modules, in particular, are:

Introduction to Microsoft Power Platform;
Functional Consultant Role;
Work with Dataverse;
Make Power Apps;
Build Power Automate Flows;
Work with Power Virtual Agents;
Analyze Data with Power BI.

Course MB-210T01: Microsoft Dynamics 365 Sales

It is the 1-day class that is of the intermediate level which allows the candidates to manage the handling of the customers by using the Dynamics 365 Sales so that the organizations could track data, automate best practices, and analyze the data to meet the sales goals. After taking this training, the candidates will be able to identify common sales scenarios, configure the product catalog, use analytics tools with customer data, and complete the sales cycle. And to be eligible, the examinees only need to have familiarity with business applications and knowledge of implementing those applications to the businesses. In all, this training option will prepare you for the MB-210 test with the help of the following modules:

Process Sales Orders;
Integrate Components with Dynamics 365 Sales;
Configure Dynamics 365 Sales;
Manage Customers, Opportunities, and Leads.
Conclusion
After completing these training courses, you will be able to pass both of the certification exams and achieve the Microsoft Certified: Dynamics 365 Sales Functional Consultant Associate certificate. This certification will boost your career and provide you with limitless professional and personal opportunities. You just have to practice hard to meet your goal and achieve a high-level position in the industry. So, don't delay and start your preparation by enrolling in the most meaningful and effective official classes that will train you by imparting practical knowledge and skills necessary for your success.