Pass Microsoft Certified Azure Fundamentals Certification Exam in First Attempt Guaranteed!
Get 100% Latest Exam Questions, Accurate & Verified Answers!
30 Days Free Updates, Instant Download!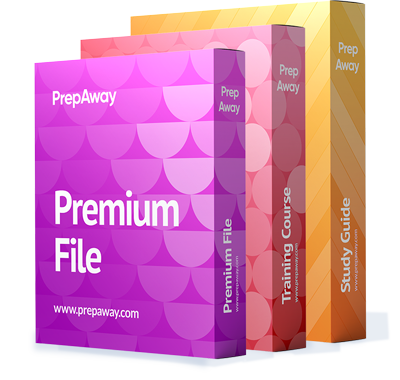 $7.00
Free Microsoft Certified Azure Fundamentals Exam Questions & Microsoft Certified Azure Fundamentals Dumps
PrepAway Offers Premium Microsoft Certification Training Products which include, Premium ETE File, Training Course & Study Guide. These products are top of the line available at Cheap Prices to Save Money with Prep Away. Covering the Latest Pool of Microsoft Exam Questions, our Practice Test Questions help candidates to advance in their careers and studies. Use Microsoft Exam Dumps & Training Courses and Ace your next exam with ease. All our premium products feature Latest Questions, 100% Accurate Answers & Fast Updates to New Questions. Over A Million Customers in the last year, PrepAway is one of the fastest growing sites on the Internet.
AZ-900 Exam - Microsoft Azure Fundamentals
Microsoft Certified Azure Fundamentals Certification Facts
The Microsoft Certified: Azure Fundamentals certificate authenticates an individual's expertise in cloud services and how they are supported with the help of Microsoft Azure.
About Certification
The prerequisite for earning such a designation is the AZ-900 exam. This validation is regarded as excellent for those planning their careers in cloud services driven by Microsoft Azure technologies. After earning it, individuals will have proved their knowledge of various cloud concepts, core Azure services, Azure core solutions, management tools, network security terms, Azure management of costs, and more.
About AZ-900 Evaluation
The AZ-900 certification exam, in particular, targets the beginning individuals looking to broaden their knowledge of cloud services. Furthermore, anyone planning to work with Azure technology and the services offered by it can also benefit from this test. What concerns the exam details, the AZ-900: Microsoft Azure Fundamentals exam is available in 7 different languages, which are English, Japanese, Simplified Chinese, Korean, Spanish, German, and French. To add more, it will cost you USD 99 to register, and the registration & scheduling for the official exam are handled by Pearson VUE as well as Certiport. Finally, in the actual evaluation, candidates will have to solve around 40-60 questions in just 45 minutes.
Concepts Tested by AZ-900
The AZ-900: Microsoft Azure Fundamentals exam demands a fundamental understanding of Microsoft Azure services along with cloud services in general. What is more, this certification test is an excellent way to verify the skills and expertise required to work with various cloud concepts and Azure technologies. To get through it, however, the candidates must be capable of describing the concepts of network storage, application support, application development, and other networking terms. More so, the candidates should have a fundamental idea of Azure workloads, and selling as well as purchasing cloud-based solutions. Furthermore, understanding the concepts of cloud computing such as high availability, scalability, agility, etc. as well as the shared model for responsibility, IaaS, PaaS, SaaS, and their differences is essential for this exam. The applicant should also have an idea of Capital Expenditure, Operational Expenditure, and their differences. Plus, understanding the consumption-based model and the insight into the kinds of cloud computing will be crucial in this exam. Thus, the entrant must be capable of explaining the general concept of cloud computing and defining public, private, and hybrid cloud types including their differences. Next, the candidates will need to be able to explain the concepts, benefits, and usage of various basic architectural elements of Azure. These include Regions & Region Pairs, Zones for Availability, Groups for Resources, Subscriptions, and Azure Resource Manager. Additionally, such a test will ask the candidate to detail the benefits of VMs, Azure Services for Apps, and other Azure technologies. Besides, understanding the VPN Gateway, Virtual Network peering, etc. is also crucial. After that, the entrant will need to have a thorough understanding of storage concepts such as Container Storage, Disk Storage, the Storage of Files, and varied storage tiers. Plus, the actual exam also tests the applicant's understanding of specific database technologies such as Azure Database, Cosmos DB, Azure SQL Database, and more. Then, the official AZ-900 test includes questions about Azure Synapse Analytics, Azure Databricks, Azure Service for Bots, Azure Functions, Logic Apps, Azure DevOps, Azure Labs for DevTest, and Actions of the GitHub. In addition to those core solutions, the applicant must also be fluent in PowerShell of Azure, Azure Portal, Mobile App of Azure, Azure Advisor, the Service Health of Azure, and other Azure management tools. Note that the candidate will be asked to describe the aforementioned tools and state their functionality as well as usage. After that, the applicants will be required to have an understanding of Network Groups for Security, Azure Firewall, Azure protection for DDoS, Azure Security Center, Key Vault, Azure Sentinel, Azure Dedicated Hosts along with fundamental Azure services for identity, governance features, and privacy as well as compliance resources. Besides, to get through the Microsoft AZ-900 exam, the entrant must know how to define the concepts, functionality, and usage of authentication, authorization, Azure Active Directory, Conditional Access, and other various services. Moreover, the final evaluation also tests the candidate's understanding of RBAC, tags, Azure Policy, Azure Blueprints, planning costs, managing the same, and dealing with SLAs as well as service lifecycles. Finally, the candidates must be capable of determining the cost and cost reduction factors, use the Pricing calculator as well as the TCO calculator appropriately, and demonstrate their prowess in utilizing the Azure Management for Costs.
Career Opportunities
Successfully acquiring the Microsoft Certified: Azure Fundamentals certification leads to various career opportunities with a decent annual salary. With the increase of the cloud computing industry in businesses, you can expect a steady rise in demand for specialists with expertise in the field. As Microsoft is currently one of the biggest players in the cloud market, the Microsoft Certified: Azure Fundamentals designation is a wise path to choose to get a jumpstart in building a career with Microsoft Azure. As you progress, you can go for advanced Azure certificates to augment your chances of thriving in the cloud market by landing a secure job. Thus, below are some of the posts that you can get once you verify your skills with such a validation:
Administrator;
Business User;
Developer;
Technology Manager.
In general, if you commence your IT career by acquiring some Azure skills, you can then expect to get an annual average salary starting with $50k as Payscale.com mentions.
Certification Path
The Microsoft Certified: Azure Fundamentals designation is designed for individuals looking to start their careers in cloud-based solutions. So, if you are in an early stage of your tech career, acquiring this certification will help you go further and start performing more technical roles. Thus, after passing the AZ-900 exam and earning the related certificate, going for the Microsoft Certified: Azure Administrator Associate is the best course of action. This will require you to pass the AZ-104 certification exam.