Pass Microsoft MB-220 Exam in First Attempt Guaranteed!
Get 100% Latest Exam Questions, Accurate & Verified Answers!
30 Days Free Updates, Instant Download!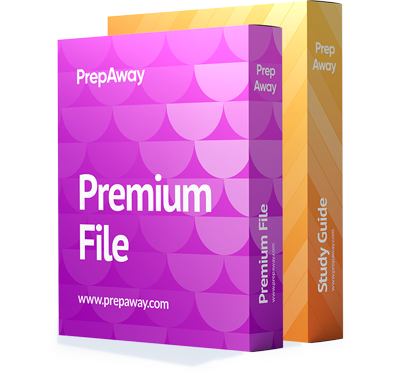 $6.50
Last Week Results!
20
Customers Passed Microsoft MB-220 Exam
88%
Average Score In The Exam At Testing Centre
83%
Questions came word for word from this dump
PrepAway's Microsoft MB-220 Microsoft Dynamics 365 for Marketing Practice Test Questions & Exam Dumps have helped Over a Million Students Worldwide To Succeed in their IT Certification Goals. Pass The Microsoft MB-220 Microsoft Dynamics 365 for Marketing Exam With Provide Exam Dumps, Practice Test Questions & Answers from Prep Away. We offer Free ETE Files For Microsoft MB-220 Exam available completely free of cost as well as Premium File, Training Course & Study Guide. The Premium Products For Microsoft MB-220 Microsoft Dynamics 365 for Marketing Exam Cover the Latest Exam Questions & 100% Correct Answers. Most of our Candidates commonly achieve Scores in the region of 90%+ and see over 80% of our questions in their Microsoft MB-220 exam.

About MB-220 Exam
The Microsoft MB-220: Microsoft Dynamics 365 Marketing exam validates the candidates' knowledge and skills required for the implementation of solutions building brand awareness, attracting and converting leads, standardizing omnichannel messaging, as well as delivering marketing insights. The successful completion of this evaluation leads to the achievement of the Microsoft Certified: Dynamics 365 Marketing Functional Consultant Associate certification. Along with taking the MB-220 test, you have to pass the PL-200 exam to gain this Microsoft accreditation.
Intended Candidates For The Evaluation
The MB-220 test is intended for individuals who want to establish their careers as Dynamics 365 Marketing Functional Consultants. These professionals are involved in the configuration and extension of the key marketing app to include set up, email marketing, Landing Pages, interactive consumer journeys, leads nurturing with the use of personalized experience, LinkedIn integration, surveys, Events, maintenance of GPDR compliance, as well as segmentation & scoring.
The target candidates for the MB-220 evaluation are required to be familiar with marketing principles in addition to the marketing app's role in relation to the Dynamics 365 suite of apps test. This includes incorporating the Dynamics 365 and Microsoft 365 apps. They should also be conversant with industry terminology, common initiatives, priorities, methodologies, standards, as well as best practices.
Evaluation Details
The MB-220 exam is available for the test-takers in the English language. The candidates are expected to answer 40-60 questions within the allotted timeframe of 1 hour and 40 minutes. To succeed in this certification exam, examinees must score at least 700 marks out of 1000. To register for the evaluation, each applicant is required to pay $165 as an exam fee. This sum applies to those who sit for the test in the United States. The cost for the candidates taking the evaluation in other counties may vary.
Exam objectives
Passing the MB-220 test requires a good understanding of topics covered in its syllabus. Specifically, the candidates will be required to deal with the knowledge areas described in detail below:
Configuring marketing applications (20-25%)

The initial domain of the MB-220 evaluation measures the candidates' skills in configuring organization settings. This comprises configuring administration settings that include LinkedIn Lead Gen & quota limits, configuring data sources to enable synchronization, creating and operating templates, configuring portal integration, settings for landing pages, along with domain authentication. The applicants should also be capable of configuring tools for data protection, social media, as well as webinar providers. Another subtopic covered in this chapter is configuring marketing settings. This includes configuring matching strategies, opt-in settings, email settings for marketing, lead scoring settings, settings for the customer journey, and more. The last subtheme concerns managing insights. Here the test-takers are required to demonstrate their proficiency in analyzing insights for the customer journey, contact insights, lead insights, segment insights, email insights, website insights, and others.

Managing segments & lists (10-15%)

Creating and managing segments is the first area covered in this section. It includes determining segment types, creating marketing segments, creating segments with the use of Natural Language Query, and configuring dynamic segments with the use of Designer. Besides, the examinees should have skills in combining segments with the use of union, intersect, or exclude logic as well as creating segments from outside sources while using customer insights. The second subtopic deals with creating and managing subscription centers and lists. This encompasses the abilities in determining usage scenarios related to subscription lists, creating a list for subscription, adding a list or lists for subscription to a form; creating a segment depending on a list for subscription, and more.

Creating and managing marketing forms & pages (10-15%)

Within the third subject area, the MB-220 evaluation focuses on creating marketing forms. It concerns determining the type of marketing form to use, determining form needs and limitations, creating a form for marketing using a given template, and creating landing forms & pages. The section also covers creating and managing marketing pages. This includes creating marketing pages, adding content to pages for marketing, adding forms to blocks for content; applying a certain style to marketing pages, as well as integrating marketing pages along with marketing emails. The applicants should also know how to preview, validate, publish marketing pages and how to monitor those who visit the marketing pages.

Managing accounts, contacts, and leads (5-10%)

Within the fourth domain, the MB-220 test discusses two areas. The first subtopic is dedicated to creating and managing fields, including creating leads and synchronizing leads coming from LinkedIn. The second subsection revolves around creating and managing accounts & contacts. This covers creating and managing accounts & contacts in addition to managing activities.

Creating and managing marketing emails (5-10%)

This chapter is divided into two subdomains. The first one tackles creating email messages. This covers creating email messages by using templates, defining compulsory fields for email messages, and adding dynamic information to email messages. The second subtheme concerns managing email messages. It checks the candidates' competency in defining message requirements, previewing messages with the Basic & Inbox options, validating and publishing messages, checking Spam Scores, as well as designing and running A/B tests upon email messages.

Managing customer journeys (10-15%)

The sixth field begins with creating customer journeys. Here, the MB-220 test checks the abilities of the test-takers in determining content types needed for a consumer's journey, creating a consumer journey with a template, executing actions, executing targets, as well as executing flow control related to customer journeys. Publishing and managing customer journeys is another subsection covered in this chapter. This covers configuring needed options for publishing journeys, checking for errors in customer journeys, as well as publishing a customer journey.

Managing webinars & events (10-15%)

In the seventh field, the test-takers will need to deal with creating and configuring events. Some skills covered here are creating a team for events, configuring webinar options, creating and managing event forms, setting up event agenda, among others. Besides, the examinees will be required to demonstrate their proficiency in managing events & webinars. This involves creating banners, invitations, social media content for events as well as managing speakers, registration, attendees, waitlists, recording financial information for events among other skills.

Configuring Dynamics 365 Customer Voice (10-15%)

The eighth section of the MB-220 evaluation covers the creation of surveys. This includes creating themes and uploading images, adding survey questions, determining respondent types, among others. The candidates will also need to show their expertise in previewing, testing, and publishing surveys as well as managing survey responses within this exam domain.
Career Opportunities
With cloud products being the current trend in the IT market, the expertise in working with Microsoft Dynamics 365 can open doors to extensive career opportunities. This can be proved by the potential earnings for certified professionals. As ZipRecruiter.com reports, the median remuneration that Microsoft Dynamics Functional Consultants should expect is $118,035 annually.
What is more, once you have accomplished the Microsoft MB-220 and PL-200 exams and have obtained the linked accreditation, you can go to the higher certification tier and apply for Microsoft Certified: Power Platform Solution Expert. This needs passing the PL-600 evaluation.
Read More
Try Our Special 10% Discount Offer for Premium MB-220 ETE File