Pass Cisco DevNet Professional Certification Exams in First Attempt Guaranteed!
Get 100% Latest Exam Questions, Accurate & Verified Answers!
30 Days Free Updates, Instant Download!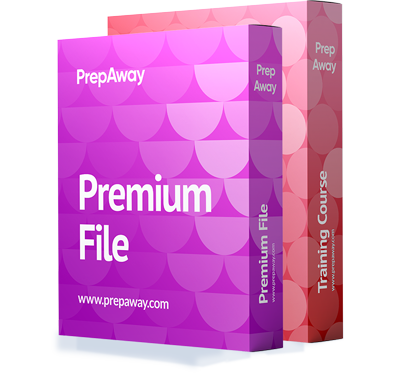 $6.00
Free DevNet Professional Exam Questions & DevNet Professional Dumps
PrepAway Offers Premium Cisco Certification Training Products which include, Premium ETE File, Training Course & Study Guide. These products are top of the line available at Cheap Prices to Save Money with Prep Away. Covering the Latest Pool of Cisco Exam Questions, our Practice Test Questions help candidates to advance in their careers and studies. Use Cisco Exam Dumps & Training Courses and Ace your next exam with ease. All our premium products feature Latest Questions, 100% Accurate Answers & Fast Updates to New Questions. Over A Million Customers in the last year, PrepAway is one of the fastest growing sites on the Internet.
300-735 Exam - Automating Cisco Security Solutions (SAUTO)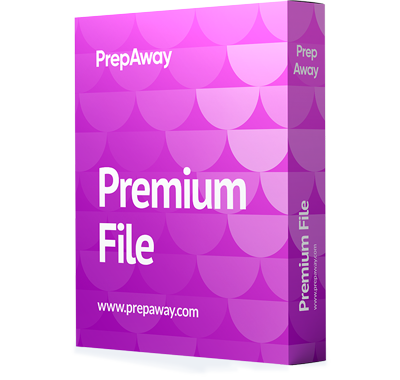 300-835 Exam - Automating Cisco Collaboration Solutions (CLAUTO)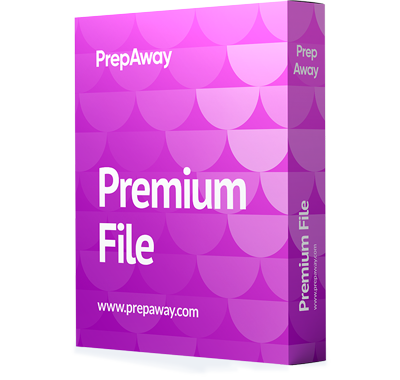 DevNet Professional Certification Facts
The Cisco Certified DevNet Professional is the industry standard certification that proves your skills with software and infrastructure. It reflects your knowledge in the design and development of applications utilizing Cisco platforms. So, if you are interested in pursuing your career in the IT sector, you should apply for this certificate.
Who Is DevNet Professional Certification Intended for?
The candidates who have knowledge and skills in developing applications and implementing automation for Cisco Platforms can apply for this certification. It is recommended that candidates have a minimum experience of 3-5 years with software development and Python programming but basically, there is no formal prerequisite for the DevNet Professional designation. However, you should have a better understanding of the exam objectives.
What Is Cisco Certified DevNet Professional Validation?
This certification aims to provide you with knowledge about design & software development and particular industry topics such as enterprise, automation, data center automation, security automation, and the like. To get this designation, the candidates have to pass one core exam and one concentration test. Both these exams are an essential part of the ultimate certification. Thus, you should clear one core evaluation coded 350-901 and then you should pass one concentration exam out of these possible options: 300-435, 300-835, 300-635, 300-535, 300-735, 300-910, 300-915, and 300-920. To understand what the whole certification process entails, let us look into the Cisco 350-901 exam and the 300-435 evaluation, for example.
Details of Exams Required for Cisco Certified DevNet Professional Certification
Cisco 350-901 Test
As it's clear, the candidate needs to pass the Cisco 350-901 DEVCOR exam to get one step closer to the DevNet Professional designation. It is a 120-minute long exam that is presented in English only. Plus, you have to pay $400 to register for this test. Eventually, the 350-901 test allows the candidates to clear their concepts and get a better understanding of the following domains:
Utilizing Cisco APIs;
Application Deployment and Security;
Infrastructure and Automation;
Cisco Platforms.
Cisco 300-435 Exam
This evaluation is one of the options to pass if you want to get the DevNet Professional certificate. Like many other Cisco exams, it comes in English and Japanese. The time limit for such an exam is 90 minutes and you need to pay $300 to register for it. Once you pass this exam you will get the Cisco Certified DevNet Professional validation and if you combine it with 350-401, you'll earn the CCNP Enterprise. The candidates need to understand the concepts of the following topics to pass the Cisco 300-435 exam with flying colors:
Programming Concepts;
APIs;
Controllers;
Python Programming;
Automation Tools.
Training Courses & Books Recommended for DevNet Professional Designation
Preparation is really essential when it comes to exams, and if you want to clear the tests for the DevNet Professional certificate, you need to gear up adequately towards them. Undoubtedly, among the best preparatory options, you will find such resources as the Cisco official courses. Thus, the most helpful and high-end training sessions for your DevNet Professional designation exams are:
Developing Applications Using Cisco Core Platforms and APIs (DEVCOR) V1.0

This course is very helpful for the people who are applying for the 350-901 exam. In particular, it prepares you to learn about implementing network applications, learning software design to diversify system integration, and solving real-world problems. All in all, it is a 5-day class with 3 days for self-study, and you will get the opportunity to take it as an instructor-led course, virtual tutor-conducted training, or e-learning. The candidates who possess knowledge of software development and design can easily understand such a course as it is designed for the candidates who perform tasks as a developer or solution architect and have hands-on experience in developing and maintaining applications. When it comes to the objectives of this training, here's what to examine:

Define architecture patterns as well as facets that augment serviceability & maintainability;
Create and design the ChatOps application;
Execute integrations for Representational State Transfer (REST) API;
Identify the necessary steps for securing apps;
Taking advantage of the data models for Yet Another Next Generation (YANG);
Differentiate between relational & non-relational types of databases, etc.
To recap, you will be fully prepared for the 350-901 exam once you complete this official course by Cisco.
Implementation Automation for Cisco Enterprise Solutions ENAUI V1.2

You will get the best exam content from this course if you are preparing for the 300-435 evaluation. It highlights the tools and benefits of leveraging programmability & automation using Cisco-Powered Enterprise WAN and Campus. Moreover, you will also get a chance to examine platforms such as Cisco DNA Center for the enterprise network, Cisco Meraki, and IOS XE software for device-centric automation. In addition, you will learn about tools like Python, Git, Ansible, YANG, and JSON. In all, it is a 3-day session that provides you with hands-on practice labs so as a result, you will gain skills that are in high demand in the IT industry and pass the 300-435 exam with ease. To add more, this course is mostly taken by network engineers, wireless engineers, administrators, network managers, and many more. Throughout the training, the candidates will acquire knowledge about the methods, processes, and tools that can improve network agility and performance. Plus, a course like this details the following skills:

Dealing with API styles like REST, RPC;
Learning how to make use of the Postman software tool for development;
Expounding on the Python programming language;
Familiarizing with the system control version of Git;
Working with the shift of model-driven telemetry;
Show varied workflows by using Python, Postman, and Ansible, etc.
In a nutshell, this class fully prepares the candidates for the certification exam coded 300-435 and helps them gain a high score.
Conclusion
The Cisco Certified DevNet Professional certification brings a lot of opportunities for you. It allows you to sharpen your knowledge and get a high-paying job in the market. So, you just need to put your efforts into preparing for the affiliated exams, among which you will for sure find the 350-901 test and may also choose 300-435 as an alternative for the concentration evaluation. And if we consider the best-of-breed preparation resources for these two exams, these are admittedly the training courses offered by the vendor. Thus, opt for them and launch your certification journey. Good luck!