Pass Cisco CCNP Security Certification Exams in First Attempt Guaranteed!
Get 100% Latest Exam Questions, Accurate & Verified Answers!
30 Days Free Updates, Instant Download!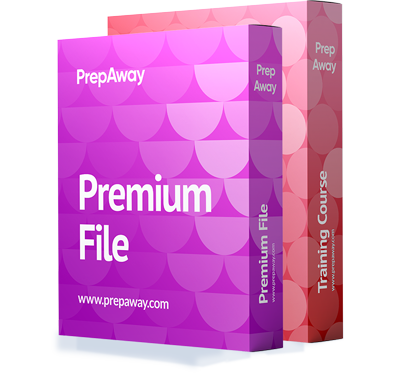 $11.00
Free CCNP Security Exam Questions & CCNP Security Dumps
PrepAway Offers Premium Cisco Certification Training Products which include, Premium ETE File, Training Course & Study Guide. These products are top of the line available at Cheap Prices to Save Money with Prep Away. Covering the Latest Pool of Cisco Exam Questions, our Practice Test Questions help candidates to advance in their careers and studies. Use Cisco Exam Dumps & Training Courses and Ace your next exam with ease. All our premium products feature Latest Questions, 100% Accurate Answers & Fast Updates to New Questions. Over A Million Customers in the last year, PrepAway is one of the fastest growing sites on the Internet.
300-715 Exam - Implementing and Configuring Cisco Identity Services Engine (300-715 SISE)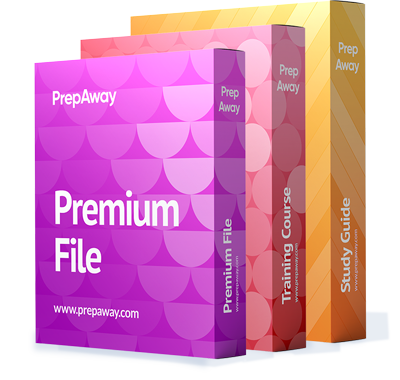 $7.00
350-701 Exam - Implementing and Operating Cisco Security Core Technologies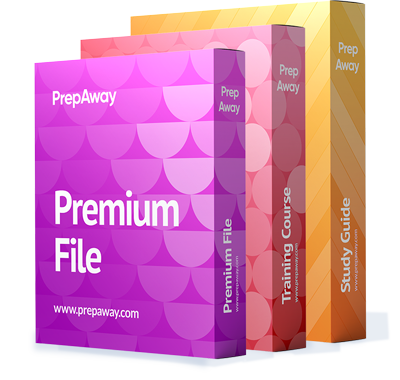 $7.00
CCNP Security Certification Facts
Cisco CCNP Security is a well-known certification in the IT industry as it helps the candidates to prove their intermediate-level skills in security solutions. Thus, the professionals who are rooting for a career in IT security should apply for this certificate to prove their competence and gain the needed recognition in the field.
Eligibility Criteria
As stated by the vendor, those candidates who are willing to pursue the Cisco CCNP Security certification should have 3-5 years of experience in implementing security solutions. In addition, they are required to have a good understanding of exam domains to pass the evaluation with a good score. When it comes to certain steps one has to take, to earn the certification, the applicants should pass one core exam and one concentration exam chosen from the given variety.
Certification Path Overview
Speaking in detail about the tests one has to ace to get CCNP Security certified, the first one is mandatory for every candidate and it is 350-701 SCOR. It checks an understanding of the most basic and general topics in the field and validates a strong foundational knowledge base.
After this, the applicants get an option to customize their certification journey by choosing the exam that matches their technical expertise and preferred area of focus. Thus, you will have to sit for the concentration exam to prove your specific skills.
Core Exam 350-701: Main Details
When taking this test, you will be given 120 minutes to complete it. The exam comes in English and Japanese. The format of the questions offered is multiple-choice, fill in the blanks, and drag-and-drop. To register for the exam, the candidates have to pay $400. The domains included in the syllabus of this test are as follows:
Network Security 20%
Security Concepts 25%
Content Security 15%
Securing the Cloud 15%
Endpoint Protection & Detection 10%
Secure Network Access, Enforcement and Visibility 15%
Overview of Concentration Exams
These assessments will help you to demonstrate your knowledge of the peculiarities of a certain security sphere. Each of these tests lasts for 90 minutes and has a registration fee of $300. In addition, one can take these tests either online or in-person in physical facilities. These are the options to choose from:
300-710 exam: This test is all about Cisco Firepower solution. The main topics involved in the syllabus are the configuration of policies, troubleshooting and management, deployments, and integrations.
300-715 SISE: This exam focuses on the Cisco Identity Services Engine, including the tasks of implementation and setting up. The topics covered here include BYOD and profiler, policy enforcement, device administration, guest services, and more.
300-720 SESA: using Cisco Email Security Appliance to protect email services is the skill tested in this evaluation. The main concepts covered are encryption, delivery methods, system quarantines, the authentication of email, message filters, LDAP, antispam, etc.
300-725 SWSA: Utilizing Cisco Web Security Appliance is the focus of this test. It will check your knowledge of data loss prevention, proxy services, malware defense, policies for identification, access, decryption, and more.
300-730 SVPN: This exam allows candidates to verify their competence in Virtual Private Networks used for the implementation of secure solutions. During the test, you will face questions related to troubleshooting, secure communications, and architectures.
300-735 SAUTO: The last alternative exam is all about the automation and programmability of security solutions provided by Cisco. Here, be ready to learn more about DNS, protocols, firewalls, data models, ISE, and more.
Training Courses Recommended for the CCNP Security Certification
The candidates who wish to accomplish the CCNP Security certification have to take the training courses to better prepare themselves for the final tests. The exam objectives need to be fully grasped to help you get a promising score. Some of the courses you can enroll in are the following:
Implementing and Operating Cisco Security Core Technologies (SCOR) V1.0 Training Course

This course is a great help for candidates who want to explore the core topics for their 350-701 exam. It helps the candidates to acquire skills and technologies required to implement basic security solutions. Also, it allows one to learn about threat protection against cybersecurity attacks, security for networks, endpoint protection, cloud and content, secure network, visibility, and enforcement. When going through this course, you will get practical experience in deploying Next-generation Firewall, Cisco Firepower, and Cisco Adaptive Security Appliance.

It is a self-paced course so you don't have to burden yourself but learn little by little as per your schedule. It is a 5-day course and you will be getting knowledge from the security experts. They will provide you with quality content and experience for implementing the best security technologies. This course is designed for the network managers, engineers, and Cisco Integrators and partners who want to expand their knowledge and validate their skills in the Cisco Security technologies.

Securing Networks with Cisco Firepower Next-Generation Firewall (SSNGFW) V1.0 Training Course

This training course is a must if you decide to pass 300-710 exam. It provides knowledge about the deployment and use cases for the Threat Defense system and Cisco Firepower. You will also get knowledge about configuring remote access VPN, site-to-site VPN, SSL decryption, implementing the Advanced Next-Generation Firewall, and other topics.

The course lasts for 5 days and within this period, you will gain knowledge and skills for high-demand responsibilities related to security in the IT sector. Security consultants, administrators, and technical support personnel enroll in this program to boost their knowledge and perform better in their job roles. To fully understand the course content, you should be familiar with firewall, Intrusion Prevention Systems, and VPN concepts. Once you complete this training, you will be confident about your preparation and can easily ace the exam.
Conclusion
The candidates who put maximum effort and dig deep to learn about the exam domains of both required exams can pass them with a good score. Once you ace the core and concentration tests, you will be honored with the prestigious CCNP Security certification. It will enhance your skills and help you get a high-paying job. You will see a boost in your career and will enhance your financial prospects. Start practicing today and enroll in the training courses mentioned above to get success in the IT security industry.