Pass Cisco CCNP Collaboration Certification Exams in First Attempt Guaranteed!
Get 100% Latest Exam Questions, Accurate & Verified Answers!
30 Days Free Updates, Instant Download!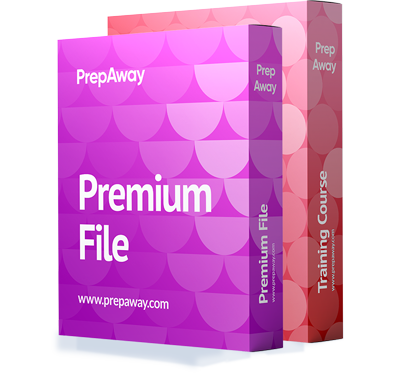 $11.50
Free CCNP Collaboration Exam Questions & CCNP Collaboration Dumps
PrepAway Offers Premium Cisco Certification Training Products which include, Premium ETE File, Training Course & Study Guide. These products are top of the line available at Cheap Prices to Save Money with Prep Away. Covering the Latest Pool of Cisco Exam Questions, our Practice Test Questions help candidates to advance in their careers and studies. Use Cisco Exam Dumps & Training Courses and Ace your next exam with ease. All our premium products feature Latest Questions, 100% Accurate Answers & Fast Updates to New Questions. Over A Million Customers in the last year, PrepAway is one of the fastest growing sites on the Internet.
300-815 Exam - Implementing Cisco Advanced Call Control and Mobility Services (CLASSM)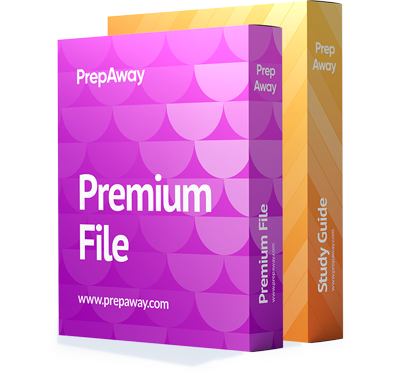 $6.50
300-835 Exam - Automating Cisco Collaboration Solutions (CLAUTO)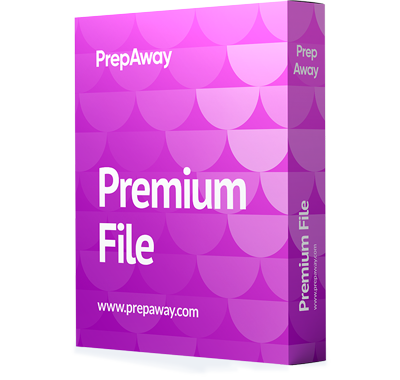 350-801 Exam - Implementing Cisco Collaboration Core Technologies (CLCOR)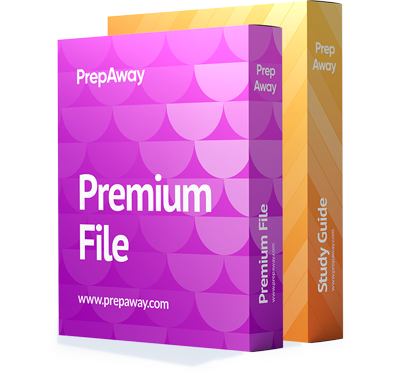 $6.50
CCNP Collaboration Certification Facts
The Cisco CCNP Collaboration designation is a justification of a learner's ability to manage collaboration solutions. This is a professional-level certificate that requires success in two exams as we are going to find out shortly below.
Target Audience and Exams to Pass
Ideally, a vast majority of the certification hopefuls are individuals keen to master collaboration solutions. In particular, these include network engineers, senior voice engineers, and collaboration engineers among other specialists. And to earn the certificate, they must pass a combination of two tests including the core Cisco 350-801 CLCOR and one concentration exam depending on the chosen track. To give you a glimpse of what we are talking about, here's the full list of the concentration evaluations offered within the CCNP Collaboration path:
300-810: Implementing Cisco Collaboration Applications (CLICA);
300-815: Implementing Cisco Advanced Call Control and Mobility Services (CLACCM);
300-820: Implementing Cisco Collaboration Cloud and Edge Solutions (CLCEI);
300-825: Implementing Cisco Collaboration Conferencing (CLCNF);
300-835: Automating Cisco Collaboration Solutions (CLAUTO).
Details for Affiliated Tests
When it comes to the facts regarding the related exams, the mandatory 350-801 lasts for 120 minutes and is conducted in the English language. To add more, it costs $400 and is administered by Pearson VUE. On the other hand, each concentration test belonging to the CCNP Collaboration will cost you $300 and will have to be solved in just 90 minutes. What is more, passing any of the concentration exams will earn you the Specialist title depending on the chosen area. Now that you know that, let us focus on the topics tested by the main 350-801 exam.
What Does 350-801 Measure?
To begin with, the Cisco 350-801 evaluation measures the candidate's skills to implement the principal collaboration technologies. These include assessing the knowledge of call control, QoS, collaboration apps, protocols, endpoints, and codecs, infrastructure & design, and Cisco IOS XE gateway together with the resources for media. While the vendor does not list any prerequisites associated with this learning path, they recommend that students should ensure they are familiar with all the covered objectives before facing the main exam. Having said that, the next section breaks down such a test into its corresponding objectives:
Topic 1: Infrastructure and Outline (20%)

The topic of infrastructure design begins by highlighting what the learners need to master regarding the design elements of the Collaboration infrastructure as outlined in the SRND/PA. Next, it tests the knowledge of describing the significance of Edge gadgets within the architecture of the Cisco Collaboration and the steps for troubleshooting a variety of network components for the Cisco Collaboration solutions. These include NTP, DNS, and LDAP integration. Finally, this area will measure the skills of explaining different components of Cisco Collaboration solutions including DNS and SNMP.

Topic 2: Protocols, Codecs, and Endpoints (20%)

Such a section is designed to address the student's knowledge of troubleshooting different elements within a SIP conversation such as SDP, DTMF as well as call setup. Also, it covers the identification of the fitting collaboration codecs for specific scenarios, the configuration of codec negotiations, the deployment of SIP endpoints, and troubleshooting of collaboration endpoints. In more detail, within these objectives, you'll scrutinize such terms as BAT, manual, and self-provisioning.

Topic 3: IOS XE Gateway and Media Resources (15%)

Here, the examinees will be tested on the skills of configuring different elements of voice gateway such as DTMF, dial peers, and translation profiles as well as rules for the voice. Also, they will be required to prove their mastery of the configuration of ISDN PRI/BRI, troubleshooting of ISDN PRI/BRI, MGCP configuration & verification, and the identification of the fitting resources of the media for a given case scenario.

Topic 4: Control of Calls (25%)

The scope of call control covers what the students should know to accomplish digit analysis in the Communications Manager of Cisco Unified, the implementation of toll fraud prevention for the CM, the configuration of call routing for the CM, and the description of Mobile and Remote Access (MRA).

Topic 5: QoS (10%)

This domain is designed to address a total of 7 objectives. These include a description of the problems leading to low video & voice quality, the QoS requirements for voice and video application types, and class models that support the provision of QoS on networks. Also, such an area covers the description of specific DiffServ values as they relate to collaboration, QoS boundaries for trust and their importance in LAN-centered marking as well as classifications, the requirements for determining location-centered CAC bandwidth, and LLQ configuration and verification.

Topic 6: Collaboration Apps (10%)

To conclude, the official 350-801 test will focus on the configuration of the Cisco Unity mailbox as well as MWI and the knowledge of options for the SIP integration of the Cisco Unity Connection. What's more, a portion like this will confirm if the learners can describe call handlers in Cisco Unity Connection, the protocols and deployment of Cisco Unified IM&P, and the deployment of the Cisco Jabber on specific premises.
Career Options
Regarding your career options, the Cisco CCNP Collaboration certification will allow you to attain one of the following roles:
Network Engineer

All in all, network engineers are renowned for their commitment to setting up, developing, and maintaining computer networks. The company and the general IT staff rely on these individuals to get continuous support and guidance on the maintenance of network systems and basic troubleshooting of network issues. From the hardware perspective, network engineers will be expected to work with a wide range of network components including cables, switches, and routers while keeping an eye on the latest trends. Accordingly, they earn an average salary of $75,168 per year according to PayScale.com.

Senior Voice Engineer

Senior voice engineers, on the other hand, are committed to providing top-notch voice infrastructure services to 3rd party vendors and telecommunication providers of software and hardware solutions. In addition, they manage or oversee the upgrade of enterprise systems, provide training to end-users on CMS reporting and ACD equipment, and implement the latest hardware systems covering the installation, customization, maintenance, upgrading, and repair of telecommunication systems. As a senior voice engineer, you will spend a big chunk of your time working with Voice over Internet Protocol (VoIP) and will be required to demonstrate the highest levels of leadership and communication skills. So, according to ZipRecruiter, Senior Voice Engineers are guaranteed an average salary of $127,752 per annum in the USA.

Unified Communications Engineer

Finally, unified communications engineers install, configure, optimize, and maintain IP telephony systems. Also, they are responsible for troubleshooting networks, operating systems, and application issues arising from complex cloud-based communications. On average, these individuals earn an average of $113,934 yearly in the USA according to ZipRecruiter.
Certification Path
The Cisco Collaboration certification category is a comprehensive track that starts with the CCNP Collaboration and ends with the CCIE Collaboration. By now, you should have known that the expert-level CCIE Collaboration designation follows immediately after completing the Cisco 350-801 exam. However, you will have to combine it with the corresponding lab test, the CCIE Collaboration v3.0, to entirely fulfill the qualification requirements.