Pass RedHat RHCSA Certification Exam in First Attempt Guaranteed!
Get 100% Latest Exam Questions, Accurate & Verified Answers!
30 Days Free Updates, Instant Download!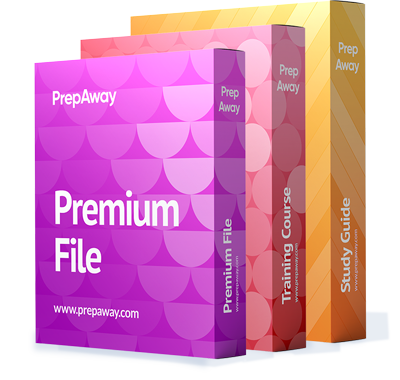 $7.00
Free RHCSA Exam Questions & RHCSA Dumps
PrepAway Offers Premium RedHat Certification Training Products which include, Premium ETE File, Training Course & Study Guide. These products are top of the line available at Cheap Prices to Save Money with Prep Away. Covering the Latest Pool of RedHat Exam Questions, our Practice Test Questions help candidates to advance in their careers and studies. Use RedHat Exam Dumps & Training Courses and Ace your next exam with ease. All our premium products feature Latest Questions, 100% Accurate Answers & Fast Updates to New Questions. Over A Million Customers in the last year, PrepAway is one of the fastest growing sites on the Internet.
EX200 Exam - Red Hat Certified System Administrator (RHCSA)
RHCSA Certification Facts
Earning the Red Hat Certified System Administrator certification signifies that you have the key system administration skills needed in a Red Hat Enterprise Linux setup. It's given to those who successfully accomplish the EX200, an exam that evaluates your knowledge in performing various Red Hat management tasks like creating simple shell scripts, operating running systems, working with basic container management, configuring local storage, and much more. And if you plan to achieve this remarkable certificate, check out the significant information below.
Who are the best candidates?
The Red Hat Certified System Administrator or just RHCSA is an accreditation designed for a specific set of individuals. First of all, the target candidates are experienced system administrators with a specialization in Red Hat Enterprise Linux. Another suitable audience for the EX200 exam are individuals who have completed both RH124 and RH134 training courses. As well, those who want to pursue the Red Hat Certified Engineer (RHCE) certification path or those noncurrent RHCE who plan to recertify are other notable applicants for the RHCSA designation. Meanwhile, Linux system administrators, IT professionals, and DevOps specialists who want to demonstrate their technical mastery may also earn this qualification.
What are the important details of the associated exam?
If you fit the target audience, it's time to dig up the ABCs of the certification. So, you should know that RHCSA focuses on honing your proficiency in handling the Red Hat Enterprise Linux 8.2 functions. Moreover, this certification, through EX200 evaluation, highlights your solid understanding of the Red Hat key tools to manage files, directories, documentation, and command-line environments. It also emphasizes file systems, users, groups, and security features.
Exam format
To further understand the certification, let's learn further about its corresponding exam. The Red Hat EX200 outlines the Red Hat Enterprise Linux 8.2 in a hands-on format. This 3-hour evaluation requires you to accomplish real-world challenges to assess your technical knowledge. As you know, all Red Hat exams are styled this way for a more practical application of your skills into your job role.
There are two ways to take this evaluation ― either online in a remote testing format or in-person at a testing office. Anyway, Internet access, hard copy notes, or electronic documentation are not allowed when taking the final test.
As to the scoring, the results are given directly by Red Hat Certification Central and not from the training partners or examiners. These are presented as section scores and not based on individual items. In any case, your results will be ready within three business days.
EX200 exam objectives
On the official exam page, you can study in detail the content of the upcoming evaluation. So, on the appointed day, you should easily:
Effectively use various tools for accessing, managing users, working with files and directories, and working with system documentation
Develop shell scripts implementing various constructs
Manage running systems including the management of processes, profiles, system logs, and files
Administer local storage including physical and logical volumes
Manage different file systems such as xfs, ext4, vfat, etc
Perform system maintenance, service configuration, and boot loader
Manage networking, as well as set up addresses and networking services
Manage groups and users including root access
Manage system security
Perform container management
Training materials
It's no secret that Red Hat offers a variety of prep materials to improve your knowledge and skill set. Moreover, the official training resources are logically categorized, depending on your work background to ensure that you are getting the right tools for your certification success.
So, if you're a Windows system administrator or a specialist with less experience in handling Red Hat Enterprise Linux, then it's advisable that you start with the RH065 course as known as Running Containers with Red Hat Technical Overview. This is particular designed for those who are yet to gain a solid understanding of container management. After which, you can complete both RH124 and RH134 to get a profound grasp of the crucial subjects. On the other hand, if you're a UNIX or Linux administrator, the suggested course is RH200.
How the RHCSA certification expands your career opportunities?
The process of earning this certification and becoming a Red Hat Certified System Administrator is no doubt extensive. It requires dedication, patience, and hard work. But nothing to fret about because all your sacrifices are rewarded accordingly and even more. Being qualified gives you an edge among other candidates because of your authenticated skillset in system administration. It establishes that you can smartly and effectively deal with Red Hat management functions across various range of environments and deployment aspects.
One of the major benefits of getting RHCSA certified is the acknowledgment of your expertise. Employers and colleagues recognize this certificate as a reputable accreditation that transforms and strengthens a professional's skill set in Red Hat Enterprise Linux. As a result, applying for your dream job is made easier with validation to back you up. Getting promoted is another remarkable impact of having the RHCSA.
And of course, the financial perks bestowed to certification holders are just impressive. The typical base salary of RHCSA holders is $92,000 based on the recent reports provided by PayScale. It also shows that the pay largely depends on your job title. Thus, depending on your experience, you can apply for positions such as Linux System Administrator, Development Operations Engineer, or Systems Engineer.
How to strategically outline your career path?
So, your RHCSA validation indicates that you are adept in doing your responsibilities efficiently, ensuring that business objectives are met or even surpassed. At the same time, after completing the RHCSA accreditation track, you may pursue the RHCE and become a Red Hat Certified Engineer. This is notably a practical route if you want to underline your expertise in automating Red Hat Enterprise Linux functions as well as your ability to incorporate Red Hat developing technologies competently.
The next recommended designation is the RHCA, which is dubbed as the highest-level Red Hat certification. Transforming into a Red Hat Certified Architect is an incredible feat that keeps you on a pedestal. The RHCA certification also offers you the chance to choose your preferred specialization, either in infrastructure or enterprise application. So, weigh your professional goals methodically before making a decision.