Pass PMI-ACP Certification Exam in First Attempt Guaranteed!
Get 100% Latest Exam Questions, Accurate & Verified Answers!
30 Days Free Updates, Instant Download!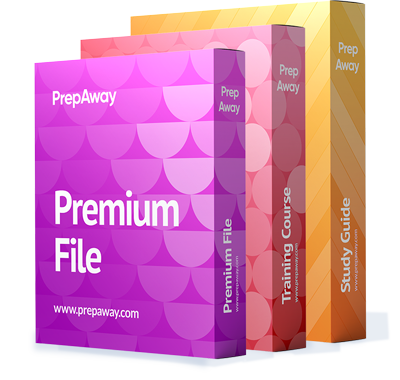 $7.00
Free PMI-ACP Exam Questions & PMI-ACP Dumps
PrepAway Offers Premium PMI Certification Training Products which include, Premium ETE File, Training Course & Study Guide. These products are top of the line available at Cheap Prices to Save Money with Prep Away. Covering the Latest Pool of PMI Exam Questions, our Practice Test Questions help candidates to advance in their careers and studies. Use PMI Exam Dumps & Training Courses and Ace your next exam with ease. All our premium products feature Latest Questions, 100% Accurate Answers & Fast Updates to New Questions. Over A Million Customers in the last year, PrepAway is one of the fastest growing sites on the Internet.
PMI-ACP Exam - PMI Agile Certified Practitioner
PMI-ACP Certification Facts
The PMI Agile Certified Practitioner certification or also known as PMI-ACP is gaining rapid popularity. This is mainly due to the fact that Agile is an important aspect of effective project management, as many specialists use it as the main method to achieve the desired results. And the aforementioned certificate confirms the candidate's ability to use agile practice in their projects. Moreover, the PMI-ACP designation covers various agile techniques, including test-driven development, extreme programming, Lean, Kanban, and Scrum, which enables holders of this certificate to be in-demand and versatile regardless of industry and project nature.
Target Group and General Requirements
Regarding the audience, this qualification is designed for candidates whose organization uses or plans to implement agile practices in its projects. Moreover, for candidates who are already members of agile project teams, this certification is a must. As you understand, this PMI designation implies that candidates have working experience. So, the first step is to fill in the online application and check that it meets the requirements for professional experience and education. In this way, you have to confirm that you have:
Secondary education;
21 academic hours of agile training;
12 months of total project experience during the last 5 years. Keep in mind that the current PMP or PgMP certificate meets this requirement, but is not required to be applied for the PMI-ACP designation;
8 months of experience in agile projects during the last 3 years.
Related PMI-ACP Exam Overview
Once your candidacy has been reviewed and approved, you will have exactly one year to take the final PMI-ACP exam. Remember, you only get three attempts, no more than that. Regarding registration, you can do it through the PMI partner platform, Pearson VUE, where you can choose a convenient date and format for the test. There are currently two options available, either in person at an authorized testing center or remotely online. Additionally, you will be required to pay the enrollment fee of $495. But if you are a PMI member, the final cost to you is $435 then. As a result, on the appointed day, you will be given 3 hours to complete 120 multiple-choice tasks. And if you achieve a passing score, you will be awarded the PMI-ACP certificate that is valid for 3 years.
Tested Knowledge and Skills
Despite the previous experience, candidates need to go through a thorough preparation process and study the exam's main objectives in detail. To obtain a list of topics to be covered on the actual evaluation, it is recommended that you refer to the exam blueprint, which includes only the most current information. So, on the final ACP exam, you will need to demonstrate your solid knowledge in the following areas:
Domain 1. Agile Mindset and Principles;
Domain 2. Value-Driven Delivery;
Domain 3. Stakeholder Engagement;
Domain 4. Team Performance;
Domain 5. Adaptive Planning;
Domain 6. Problem Detection and Resolution;
Domain 7. Continuous Improvement (Product, Process, and People).
Training Process and Reliable Materials
As you can imagine, it takes a lot of time and effort to cover all the technical and soft skills. Fortunately, the official vendor is very supportive of the candidates' success in the final test, so on the certification web page, you can find a comprehensive list of literature sources that can be used to qualitatively prepare. For example:
Agile Estimating and Planning written by Mike Cohn

This edition, found on Amazon, is a practice-oriented manual that includes proven methods for planning and evaluating any agile project. Thanks to a lot of experience, the author allows readers to find exhaustive answers to questions such as why agile planning works, how to reassess, how to prioritize, and how to plan a high-risk project on their own. In other words, it is an excellent guide not only for the PMI-ACP candidate but also for the successful agile practitioner.

Agile Practice Guide developed by Project Management Institute

This practical guide, created by PMI in collaboration with the Agile Alliance, allows readers to learn effective tools and different Agile approaches to achieve the best results. In particular, such a guide will be especially useful for professionals accustomed to working in a traditional environment. Thus, thanks to this publication you will learn the features of different life cycles, as well as how to implement agile to create an agile environment. Additionally, you will be fully equipped not only at the final evaluation, but also when working on your current project. If you're interested, get this comprehensive material from the vendor's website.

Agile Project Management: Creating Innovative Products written by Jim Highsmith

This manual from Amazon, designed for executives and project managers at all levels, will help you learn in detail the processes of enhancing organizational agility, portfolio governance, release planning, and scaling agile projects. Moreover, you will understand in which situations agile methods will not work in project management, how to use the Agile Enterprise Framework, and how to optimize all agile project phases like foresight, reflection, exploration, adaptation, and closure.

Agile Retrospectives: Making Good Teams Great written by Esther Derby and Diana Larsen

This publication available on Amazon includes many of the techniques, tools, and tips needed to solve the problems faced by software development project managers in a timely and effective manner. As a result, you will learn how to design and develop retrospectives specifically for your project team. In other words, you will learn how to face problems firmly and effectively implement the right solutions at all stages of the project.

Lean-Agile Software Development: Achieving Enterprise Agility written by Guy Beaver, Alan Shalloway, and James Trott

This book is devoted to the combined method of Lean-Agile, which can neatly implement agile methods in the software development process, as well as improve developer productivity. As a result, you will be able to help project managers achieve more effective management of product portfolios. Also, such a manual can be a great means to spice up your PMI-ACP prep so visit the Amazon website in order to get this utmost material.
Conclusion
Now that you know what the PMI-ACP certification is all about, you should understand its value and how it can help you on your professional journey. In other words, it's a great way to learn cutting-edge skills and prove your expertise. And given that candidates are offered a wealth of preparation materials, passing the appropriate qualifying exam is easy. Go for it!