Pass PMI CAPM Certification Exam in First Attempt Guaranteed!
Get 100% Latest Exam Questions, Accurate & Verified Answers!
30 Days Free Updates, Instant Download!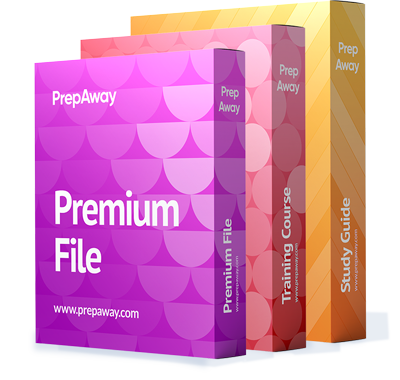 $7.00
Free CAPM Exam Questions & CAPM Dumps
PrepAway Offers Premium PMI Certification Training Products which include, Premium ETE File, Training Course & Study Guide. These products are top of the line available at Cheap Prices to Save Money with Prep Away. Covering the Latest Pool of PMI Exam Questions, our Practice Test Questions help candidates to advance in their careers and studies. Use PMI Exam Dumps & Training Courses and Ace your next exam with ease. All our premium products feature Latest Questions, 100% Accurate Answers & Fast Updates to New Questions. Over A Million Customers in the last year, PrepAway is one of the fastest growing sites on the Internet.
CAPM Exam - Certified Associate in Project Management (PMI-100)
CAPM Certification Facts
The PMI Certified Associate in Project Management certification, better known as CAPM, is a great choice if you plan to develop in the field of project management. What's more, given today's crowded job market, not only will you be able to start your career as a project manager but will also make your resume stand out among hundreds of others. But it should be understood that this certification track is not only suitable for individuals who are interested in developing a successful career in project management but also for those who already have real experience as a project team member. In any case, it is a great way to demonstrate knowledge of basic methodology and terminology, as well as hone soft skills such as teamwork, time management, and negotiation.
Essential Requirements
Because this is an entry-level qualification, candidates are not required to have many years of practical experience or other certifications in project management. At the same time, the first step is for you to complete the online application, which should confirm that you have met the basic educational requirements of the CAPM certification. In more detail, each candidate must have a secondary diploma to prove his or her educational background. This could be a high school diploma or its global equivalent. In addition, you will need to have successfully completed 23 hours of project management training. In this case, you will only need to take Project Management Basics - An Official PMI Online Course, which will also prepare you to take the main qualifying exam.
Associated Evaluation Details
Once your application is approved, you will have one year in which to take the final CAPM proctored test three times. At this time, you can take it either at one of the authorized Pearson VUE offices or remotely at home in a quiet environment. Besides, you can choose your exam format and convenient date during the enrollment process after paying the application fee. Its amount is $300, while PMI members have to pay only $225. After that, on the appointed day you will be asked to answer 150 questions, for which you have no more than 3 hours.
Tested Expertise
Agree, it's hard to make a decision about which certification to pursue if you don't know what topics it covers. To do this, you can find the current draft of the exam on the official website, which includes a list of all the learning objectives, broken down into the following areas of knowledge:
Introduction to project management including 5 process groups and typical project lifecycle.
Project environment including assets, purposes, activities, as well as the hierarchy of portfolios, programs, and projects.
Role of project managers, their functions, and sphere of influence.
Project integration management including general processes, methods, alongside identifying the input, techniques, tools, and outputs.
Project scope management, its core concepts, elements, and objectives.
Project schedule management, its processes, and basic scheduling calculations.
Project cost management, its processes, core concepts alongside basic forecasting application.
Project quality management, its key processes, approaches, and tools.
Project resource management, its core processes, components trends, and techniques.
Project communication management and related methods alongside skills.
Project risk management, its key processes, calculations, and documents.
Project procurement management including numerous types of source selection methods, agreements, and contracts.
Project stakeholder management, as well as key roles and needs of stakeholders.
Career Opportunities
As you understand it, after thorough preparation and successful completion of the CAPM exam, you will have enough expertise and experience to begin a successful career in project management. All the more so because you will have many prospects in front of you, both professionally and financially. And if you turn to the numbers, the average annual salary for a PMI CAPM qualification holder is $67k as reported by PayScale.com. But this is not the final figure, as you need to take into account the range of responsibilities, experience, and scope of work of a specialist. Thus, here are some job profiles you can pursue with the CAPM certificate:
IT Project Coordinator

Project coordinators usually work as leaders, a specific group of employees who work together to write project code or solve a specific problem in the code. For the most part, these specialists perform administrative tasks to ensure that the project runs smoothly. They are also responsible for monitoring the process and supervising other team members. And as for the salary, on average they earn about $56k per year according to PayScale.

IT Project Manager

The IT project manager is responsible for the planning of internal projects, their smooth implementation, as well as the adherence to specific schedules at all stages. The process of solving problems related to the projects themselves is also the task of project managers. In this regard, they are also responsible for managing and supervising a number of employees and some departments. Therefore, they can earn an average of almost $89k annually as rendered by PayScale.com.

Project Analyst

A special feature of the activities of these professionals is the development of schedules, goals, and communications projects. They are also responsible for developing and implementing related documentation and reporting, as well as determining user needs. And as for salaries, project analysts earn an average of approximately $61k per year in accordance with the website of PayScale.

Project Engineer

Basically, these specialists supervise the technical staff to ensure that the projects are implemented according to the set schedule, within the project guidelines, and the set budget. They also coordinate the efforts of the project team members and ensure communication between the staff and the various departments. As a result, they earn an average of $70k per annum as rendered by PayScale.
Further Certification Path
You will agree that the CAPM qualification offers excellent prospects for the novice project manager. But don't forget that this is just the beginning and the PMI qualification program provides other opportunities. To begin with, the CAPM certification helps you meet some of the conditions for participation in the PMP or Project Management Professional designation. Then, more specialized options are available to you:
Program Management Professional (PgMP) if you need to improve your skills in managing multiple projects at once.
PMI Scheduling Professional (PMI-SP) if your area of expertise involves actual project scheduling.
PMI Risk Management Professional (PMI-RMP) if you are interested in risk analytics and creating a risk prevention environment.