Pass CompTIA Linux+ Certification Exam in First Attempt Guaranteed!
Get 100% Latest Exam Questions, Accurate & Verified Answers!
30 Days Free Updates, Instant Download!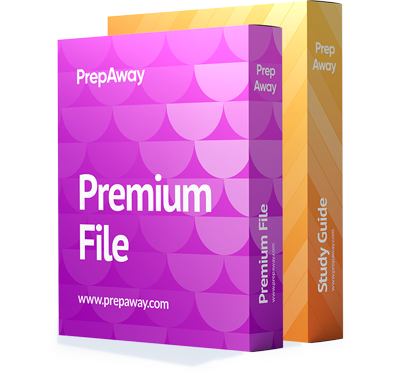 $8.50
Free CompTIA Linux+ Exam Questions & CompTIA Linux+ Dumps
PrepAway Offers Premium CompTIA Certification Training Products which include, Premium ETE File, Training Course & Study Guide. These products are top of the line available at Cheap Prices to Save Money with Prep Away. Covering the Latest Pool of CompTIA Exam Questions, our Practice Test Questions help candidates to advance in their careers and studies. Use CompTIA Exam Dumps & Training Courses and Ace your next exam with ease. All our premium products feature Latest Questions, 100% Accurate Answers & Fast Updates to New Questions. Over A Million Customers in the last year, PrepAway is one of the fastest growing sites on the Internet.
XK0-005 Exam - CompTIA Linux+
Download Free XK0-005 Exam Questions
CompTIA Linux+ Certification Facts
CompTIA Linux+ is the standard IT certification that allows the candidates to validate their knowledge and competencies that are required as system administrators supporting Linux systems. The professionals who aim to pursue their careers in the Linux system environment should achieve this certificate as it will bring limitless opportunities and prepare them for a successful career in the IT sector.
Who Is CompTIA Linux+ Certification Intended for?
This vendor-neutral certification is designed for the IT specialists who use Linux to perform a variety of tasks, from managing smartphones and cars to supercomputers and servers. They should also have skills in using Linux in the cloud, handling mobile and web administration, and working with cybersecurity applications. Moreover, the candidates should get the CompTIA A+ and CompTIA Network+ certifications. It is also recommended that they have at least 12 months of experience in Linux as admins.
What Is CompTIA Linux+ Certification?
This certification by CompTIA is very popular among IT professionals and it only requires applicants to pass one exam to get it. It covers the latest Linux IT fundamentals and foundational skills that are demanded by IT firms. To add more, the certification also covers common tasks in major distributions of Linux including basic maintenance, installing & configuring workstations, and networking. To become Linux+ certified you have to pass one exam - XK0-004.
Details About CompTIA XK0-004 Exam
This exam measures your knowledge of configuring, monitoring, and supporting the servers running in operating systems. Usually, the number of questions you will come across in the test is 90, and you get 90 minutes to attempt them. The formats of the items are multiple-choice (single response & multiple responses), fill-in-the-blank, and performance-based. The passing score for XK0-004 is 720 on a scale of 100 to 900. The exam comes in English, Portuguese, Spanish, and Japanese. To register for it, you need to pay $338 but this price is not fixed and varies from country to country.
What Are the Domains Covered by the CompTIA XK0-004 Exam?
The candidates who are aiming to acquire the CompTIA Linux+ certification should master the following knowledge areas:
Hardware and System Configuration (21%)
Systems Operations and Maintenance (26%)
Linux Troubleshooting and Diagnostics (20%)
Automation and Scripting (14%)
Security (19%)
Training Course and Study Guides Recommended for CompTIA Linux+ Certification
These study guides and a training course are your ultimate support when it comes to preparation for the certification exam. These will help you learn all the topics needed and know the tips required to crack XK0-004 exam on the first attempt.
CertMaster Learn for Linux+ by CompTIA

It is a comprehensive course that allows candidates to prepare for XK0-004 exam. It is an interactive self-paced training that provides you with instructional lessons along with videos, practice questions, and performance-based tasks that will fully prepare you for the final validation. Moreover, you don't need to burden yourself with a lot of information because CertMaster is there to rescue you. You will get daily study tasks and a countdown calendar to keep track of your performance.

There is detailed information about the exam domains taught in the course and you also get 15 lessons and hands-on exercises that will allow you to practice hard before the test. There are 150 practice questions and you get immediate feedback on them from experts. In addition, this course also offers you a final assessment with 90 questions along with over 15 hours of engaging video content. You can get help from the instructional classes, videos, and images to better understand the topics, use flashcards that are given when you enroll in the course. Most of all, there is a dashboard that will allow you to track your progress in the learning program. This course is very easy to understand and after completing it, you will be confident about your preparation for the certification exam.

CompTIA Linux+ Certification All-In-One Exam Guide: Exam XK0-004 1st Edition by Ted Jordan and Sandor Strohmayer

This study guide provides the candidates with clear insights into the exam domains and ensures 100% coverage of the tested objectives. The readers can easily grasp the concepts of XK0-004 exam because this book is easy to understand and well-written. Next, it is an advanced guide, so you won't need any other study material when you buy it from Amazon. In addition, 180 practice questions included in this material will help you test your knowledge and prepare for the exam more realistically. It will expand your understanding of the subject matter with the help of in-depth explanations of the key terms. Moreover, it comes with more than 20 video clips that will make your preparation easier.

CompTIA Linux+ Study Guide: Exam XK0-004 4th Edition by Christine Bresnahan and Richard Blum

Another amazing resource you can find on Amazon is this study guide that has everything you require to prepare for the exam. With this book, you will prepare smarter and faster. It consists of real-world scenarios, hands-on exercises, and challenging chapter review questions. The topics that are mainly discussed in it are Linux troubleshooting and maintenance, automation and scripting, systems operation and maintenance, security, and hardware & system configuration. In addition, the candidates get a readiness objective map to fully prepare for XK0-004 exam. Moreover, you will get practical examples and insights that are helpful to understand the exam domains and will have access to the online test bank, electronic flashcards, searchable key terms, and practice exams. The candidates who buy this study guide find it very helpful and effective for the quick preparation for exam. You can also get it and start your preparation to ace the exam with flying colors.
Conclusion
The right study resources can pave the way towards success so enroll in the course and use the study guides mentioned above to start your preparation for the CompTIA XK0-004 exam. If you have a dream to obtain the CompTIA Linux+ certification, it's the right time to act and accomplish it. Don't waste your time practice for the exam domains to come victorious on the final test. Good luck!