Pass CompTIA A+ Certification Exams in First Attempt Guaranteed!
Get 100% Latest Exam Questions, Accurate & Verified Answers!
30 Days Free Updates, Instant Download!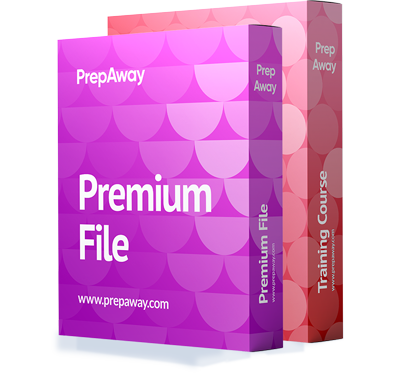 $9.15
Free CompTIA A+ Exam Questions & CompTIA A+ Dumps
PrepAway Offers Premium CompTIA Certification Training Products which include, Premium ETE File, Training Course & Study Guide. These products are top of the line available at Cheap Prices to Save Money with Prep Away. Covering the Latest Pool of CompTIA Exam Questions, our Practice Test Questions help candidates to advance in their careers and studies. Use CompTIA Exam Dumps & Training Courses and Ace your next exam with ease. All our premium products feature Latest Questions, 100% Accurate Answers & Fast Updates to New Questions. Over A Million Customers in the last year, PrepAway is one of the fastest growing sites on the Internet.
220-1101 Exam - CompTIA A+ Certification Exam: Core 1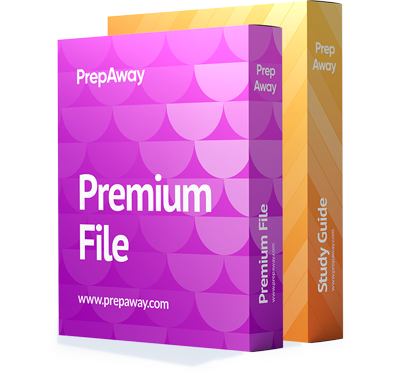 $6.50
Download Free 220-1101 Exam Questions
220-1102 Exam - CompTIA A+ Certification Exam: Core 2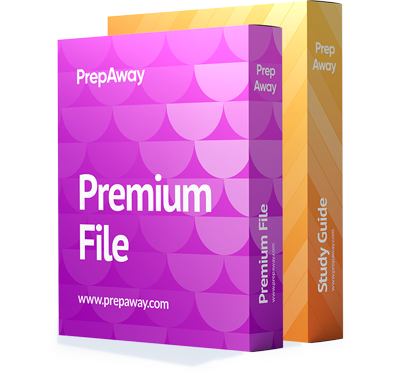 $6.50
Download Free 220-1102 Exam Questions
CompTIA A+ Certification Facts
Described as the absolute entry-level rite of passage for IT beginners, the CompTIA A+ certification qualifies its holders to troubleshoot the existing operating system issues and advance their viability. Don't ever try to recognize it as a PC repair-related certificate. Its coverage extends to networking, troubleshooting, and security skills. Other than paving a path for penetrating into the IT industry, it is an ideal springboard for advanced certifications like CompTIA Network+.
Unlike many other entry-level IT accreditations, CompTIA A+ is vendor-neutral and imparts subject matter understanding which is globally acceptable and achievable. This is why preferring it over vendor-specific certificates is a wise move as it gives the whole world to explore.
Professionals That Can Get Benefitted from CompTIA A+
CompTIA A+ is designed for individuals who are willing to become an indispensable part of tech teams getting job positions like help desk, support, service center, or networking technician. As it covers a broader knowledge with a practical approach, earners will become more job efficient.
Still, note that this certification has no prerequisites but some recommendations. Thus, no prior certificate is required but it is wise to have 9-12 months of industry exposure in the lab or the field before aiming at CompTIA A+.
The Exam Profile
You can say that the A+ certification becomes a bit demanding when the linked exam is concerned. Moreover, in this case, not one but two exams need to be aced.
The first one is CompTIA A+ 220-1001. It is the core test covering the latest cognizance about mobile devices, virtualization, cloud, hardware, networking technology, and network troubleshooting kinds of knowledge areas.
After weaving success in this exam, the aspirant must get ready to face CompTIA A+ 220-1002. The focus of this test is on installing and configuring operating systems (OSs), operational procedures, expanded security, and software troubleshooting. Only those who excel in both exams qualify to get the CompTIA A+ certification.
Now, let's gather information about the exam format. First, both 220-1001 and 220-1002 exams are 90-minute long and feature 90 test items each. Speaking of the followed pattern, the questions will be based on multiple-choice, drag-and-drop, and performance-based types.Then, there is a difference in the passing marks. Test-takers need to score at least 675 in CompTIA A+ 220-1001 while the minimum score for CompTIA 220-1002 is 700.
The fee, per exam, is $232 per attempt. The results you achieve are going to bring you benefits for three years. After that, taking up the latest exam version or going to the next certification is highly recommended.
Aspirants across the globe can aim at CompTIA A+ as Pearson VUE has online and offline centers in almost every corner of the world. Regardless of the exam delivery mode, comprehensive proctoring will be done. The test can be attempted in English, German, Japanese, Portuguese, Thai, and Spanish.
Affordable and Dependable Study Resources for CompTIA A+ Preparation
Despite being an entry-level certification, CompTIA A+ covers a wide range of topics. It could be highly overwhelming for IT novices. To make sure that no aspirant ever faces the shortage of the right guidance and help, CompTIA offers a whole bunch of study materials. They are easy on the pocket and provide result-driven studies. Here is an overview of them.
Study Guides - CompTIA A+ Core 1 Study Guide (220-1001) and CompTIA A+ Core 2 Study Guide (220-1002)

With the right kind of study guide, a test-taker can gain a better understanding of the exam domains and earn all the confidence, subject matter excellence, and real-time insight into the industry that are needed to secure passing grades in the CompTIA A+ certification exams. For this purpose, the vendor offers official study guides for 220-1001 and 220-1002 exams. Being compiled by the real experts they cover each exam domain and are considered to be of top quality.

Both the guides, CompTIA A+ Core 1 Study Guide (220-1001) and CompTIA A+ Core 2 Study Guide (220-1002), are available in eBook and paperback formats. The print book version will cost you $99 each while the ebook version is a bit pocket-friendly as it comes with a price tag of $89.

CompTIA A+ Certification All-in-One Exam Guide (10th edition) by Mike Meyers.

Written by Mike Meyers, an experienced author of various books on CompTIA exams, member of CompTIA, and famous provider of seminars worldwide on networking topics, this book is a real treasure for potential test-takers. This recourse contains exam objectives, practice questions with their detailed explanations, and exam tips for both CompTIA A+ exams. In addition, you get 1-hour video training, a simulation to train performance-based questions, and 10% discount on your A+ exams! Being a great IT reference in your prep process, you will be able to gain necessary skills and knowledge to pass these CompTIA exams. On Amazon this paperback edition will cost you $23.53.

CompTIA Online Instructor-Led Training

If you need to get clarification from the CompTIA experts, the best option is to enrol in the instructor-led training, which lasts on the whole for 20 days (for 220-1001 and 220-1002 exams). The training includes live sessions 5 days a week (from Monday till Friday) with a certified CompTIA instructor that equips you with the relevant skills and knowledge. During these sessions you can ask questions, get answers, clarifications, participate in discussions, and study in a convenient place that you choose by yourself. Thus, you'll gain the most updated skills and knowledge to pass A+ exams and save your time and money. This training will cost you $3,999 and exam vouchers for Core 1 and Core 2 exams (with free retakes) included.
Closing Notes
CompTIA A+ has made it easy to break into the world of IT. It is highly considered as a preferred qualifying certification for technical support and IT operational roles and opens the doors of endless growth opportunities.
So, if you're devoted to becoming a part of the IT industry, passing 220-1001 and 220-1002 exams is highly suggested. Meanwhile, don't get carried away with the excitement and overlook the worth of reliable study resources. Choose the official ones to gain confidence while taking the actual exams. Wish you luck!