Pass Citrix CCA-V Certification Exam in First Attempt Guaranteed!
Get 100% Latest Exam Questions, Accurate & Verified Answers!
30 Days Free Updates, Instant Download!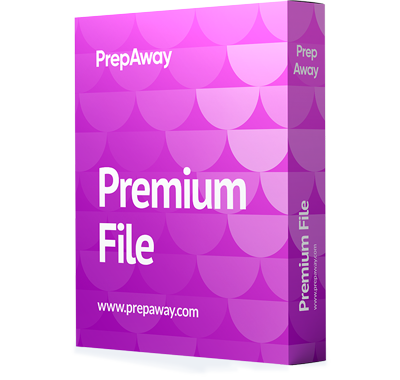 Free CCA-V Exam Questions & CCA-V Dumps
PrepAway Offers Premium Citrix Certification Training Products which include, Premium ETE File, Training Course & Study Guide. These products are top of the line available at Cheap Prices to Save Money with Prep Away. Covering the Latest Pool of Citrix Exam Questions, our Practice Test Questions help candidates to advance in their careers and studies. Use Citrix Exam Dumps & Training Courses and Ace your next exam with ease. All our premium products feature Latest Questions, 100% Accurate Answers & Fast Updates to New Questions. Over A Million Customers in the last year, PrepAway is one of the fastest growing sites on the Internet.
1Y0-204 Exam - Citrix Virtual Apps and Desktops 7 Administration
CCA-V Certification Facts
The Citrix CCA-V certification stands for Citrix Certified Associate – Virtualization and focuses on verifying the professionals' skills in installing and configuring different environments such as the Cloud Connectors, Citrix Workspace App, Virtual Apps & Desktops Delivery Controllers, or Studio and Profile Management.
Target Audience for CCA-V Certification
The intended audience for the CCA-V designation is formed of application or desktop administrators as well as systems or Citrix administrators, and the candidates who decide to enroll in this certification process want to learn how to effectively configure and manage the Citrix Virtual Apps and Desktops 7 environment, either in cloud or on-premises. Even though the exam necessary for obtaining this certificate doesn't have any prerequisites, the vendor recommends that candidates develop experience in different areas. For example, they should be familiar with working with StoreFront or the latest version of the Citrix Virtual Apps and Desktops product. Another recommendation would be to gain expertise in managing and configuring the Citrix Gateway 12, Profile Management, or Workspace applications.
CCA-V Certification Exam Details
This designation can be obtained after passing one test coded 1Y0-204. The test is written in English and includes 65 multiple-choice questions. The passing score required for all candidates is 62%, and when it comes to the test duration, it differs depending on the applicants' ability to speak English. Therefore, native English speakers will have a time limit of 90 minutes for completing the whole test. On the other hand, the non-native specialists will receive a time extension of half an hour. Additionally, such a test is proctored and requires applicants to register via the Pearson VUE network. They should follow the platform's instructions and schedule the exam in one of the available testing centers from their country.
Skills Validated by CCA-V Certification
Examinees can obtain the CCA-V qualification with flying colors if they demonstrate that they developed a solid knowledge of the following topics:
Understand the Architecture's Basics

In essence, here, the applicants should become familiar with determining the hosting platform requirements. Also, they should be capable of identifying the Virtual Apps and Desktops layers while they operate in a layered architecture.

Deployment Process of Site

Within this module, the candidates will learn about Citrix Licensing and Delivery Controller configuration and installation based on the business environment's requirements. Additionally, applicants should gain confidence in their ability to identify the conditions for each scenario and determine the configuration methods they can apply on Site.

Desktop and App Image Management

Some of the skills included in the exam portion will verify the test-takers' competence in identifying the requirements for a certain master image.

Provisioning and Delivery of App and Desktop Resources

Here, the test-takers will leverage their chances to obtain the Citrix CCA-V certification from the first attempt if they become proficient in Delivery Groups and Machine Catalogs management. Besides, they should gain skills in Machine Creation Services deployment and understand this tool's behavior in a business scenario.

Granting Access to App & Desktop Resources

Within this structure, the specialists who want to become CCA-V certified will learn about the authentication method implementation. In addition, they will focus on the user authentication process for the Workspace Experience program.

Managing User Experience Situations

Some of the subsections included in this category include information related to Citrix policies configuration. Also, the test-takers will learn how to adapt the user experience settings and configuration process based on the business expected outcome.

Management of Published App and Desktop Presentation Features

The participants who aim to get certified should demonstrate that they know how to use different apps to help in the Delivery Groups process. Besides, they will consolidate their competence in presenting applications to different categories of users following the requirements of a specific scenario.

Printing Management in User Sessions

Starting from their business environment's requirements, here, the candidates will learn about printer mapping and printer drivers' identification. Also, they will consolidate their knowledge of identifying the printing requirements to meet the users' expectations.

Managing Citrix Profile Specifics

The most important objective included in this chapter focuses on helping the applicants develop their ability to properly configure the Citrix Profile Management system.

Site Management

When they reach this module, the examinees will discover different ways that they can use in permission delegation and PowerShell administration. Also, via the same area, they will have the opportunity to improve their expertise in decision management for a specific business environment.

Basic Security Considerations for Citrix Virtual Apps and Desktops Environment

The test-takers who manage to reach this section will improve their capability of configuring the basic network security features and adapt them to Virtual Apps and Desktops architecture. Also, they will learn how to manage XML Service Trust features during the authentication process.

Site Monitoring

This part focuses on helping the candidates who want to get certified and understand how they can follow the environment's requirements in user session monitoring. Also, under this topic, they will discover different analysis methods for published apps as well as machine monitoring that use a Virtual Delivery Agent system based on certain scenarios.

Identifying Troubleshooting and Support Solutions for Citrix Virtual Desktops and Apps

The applicants will find out what tools to use when they need to troubleshoot a situation that might appear in the Citrix Virtual Desktops and Apps environment. Plus, there, they will discover new ways to offer support for common-related tasks for this scenario.

Establishing Migration Phases to Citrix Cloud

The final chapter included in the certification exam syllabus targets the candidates' ability to learn how to migrate catalogs and policies. In addition, they will become skilled at Citrix Cloud Connector maintenance and deployment. Finally, within such a domain, the exam-takers will improve their capacity to finalize the configuration process for Virtual Apps and Desktops environment while working on-premises.
Career Prospects
The individuals who are successful in the process of obtaining the CCA-V certification can apply for several well-paid positions such as:
Application Administrator;
Systems Administrator.
The salaries offered for these positions are quite similar. Thus, according to Payscale.com, a Systems Administrator can earn a salary of $63k in one year. Also, the Application Administrator will receive an offer for $64k per annum as given by the same salary benchmark.
Certification Path
Once they attain the Citrix Certified Associate – Virtualization designation, the specialists should continue their development path. Therefore, they can obtain the Citrix Certified Professional – Virtualization and Citrix Certified Expert – Virtualization certificates, respectively.