Pass CompTIA Network+ Certification Exam in First Attempt Guaranteed!
Get 100% Real Exam Questions, Accurate & Verified Answers As Seen in the Real Exam!
30 Days Free Updates, Instant Download!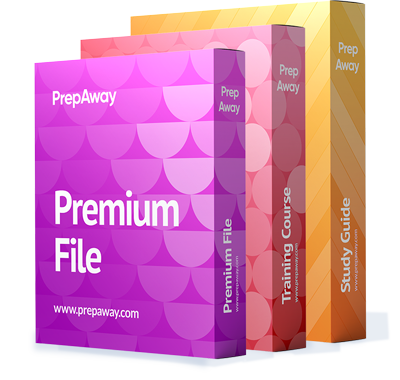 $26.66
Free CompTIA Network+ Exam Questions & CompTIA Network+ Dumps
PrepAway Offers Premium CompTIA Certification Training Products which include, Premium ETE File, Training Course & Study Guide. These products are top of the line available at Cheap Prices to Save Money with Prep Away. Covering the Latest Pool of CompTIA Exam Questions, our Practice Test Questions help candidates to advance in their careers and studies. Use CompTIA Exam Dumps & Training Courses and Ace your next exam with ease. All our premium products feature Latest Questions, 100% Accurate Answers & Fast Updates to New Questions. Over A Million Customers in the last year, PrepAway is one of the fastest growing sites on the Internet.
N10-007 Exam - CompTIA Network+
CompTIA Network+ Certification Facts
CompTIA Network+ Certification and Exam
Computing Technology Association (CompTIA) is a non-profit organization founded in 1982 which offers IT professional certifications. These certifications such as IT Fundamentals, A+, Network+, Security+, CySA+, PenTest+, CASP, Cloud+, Linux+, Server+, CTT+, Cloud Essentials, and Project+ are all vendor neutral. We are going to focus on Network+ credential in this review.
What is CompTIA Network+ certification? It is a credential designed for those who can successfully prove their ability to design, configure, run and manage functional networks. The candidates also must demonstrate their skills in creating virtual networks, using switches and routers to segment and create networks, as well as troubleshooting these networks. To qualify for Network+ certification, an aspiring candidate has to satisfy the following requirements:
Prerequisites : networking experience of 9-12 months and a CompTIA A+ Certification.
Register and buy an exam voucher for CompTIA Network+ N10-007 exam that exists since March 2018. The exam that was available before a current one was N10-006, and it its English version retiring on 31 st August 2018 while the exams for the other languages retire on 31 st January 2019.
Prepare for N10-007 exam. CompTIA recommends a number of options that a candidate can use to prepare for their exam. These options include training, use of study guides, and using other exam revision resources.
The next step is to sit for N10-007 exam that consists of 90 questions with an allocated completion time of 90 minutes. The exam is usually made up of multiple-choice, drag-and-drop, and performance-based questions that include simulations. The passing score is 720 points on a scale of 100-900 points. The exam cost is $302.
Passing N10-007 exam leads you to earn a CompTIA Network+ certification that expires after 3 years. To renew this certification, a you must join the CompTIA CE (Continuing Education) program. This program entails participating in activities and training that are related to Network+ certification. These activities are:
Completing the CertMaster CE course
Or
Collecting a minimum of 20 CEUs (Continuing Education Units)
Once you receive your CompTIA Network+ credential, you qualify for highly paid job roles such as Network Analyst, Systems Engineer, Help Desk Technician, Network Field Engineer and Computer Technician. CompTIA continually updates its certification program to meet the existing industry standards and demands. Through the adoption of networking best practices, and ensuring that any new virtualization and hardware technique is incorporated into the certification requirements, CompTIA Network+ credential is one of the most popular in the field. Many professionals and employers prefer this qualification because it has availed the much-needed skills to the marketplace.
CompTIA has notably been offering the best solutions when it comes to networking and security systems requirements. The fact that certifications by CompTIA are vendor neutral puts it ahead of the other certification vendors. Professionals with CompTIA credentials are flexible and can successfully work on any kind of networking system platforms such as Linux, Microsoft, Cisco, Oracle and many others.